As the weather gets nicer, there's nothing better than cranking up the grill for a casual get-together with friends or an easy meal after a long day at work.
Whether you are using a campfire, gas or charcoal grill, cooking outdoors can get you out of that hot kitchen and enjoying the summer. But be aware — according to the Centers for Disease Control and Prevention, food safety-related illnesses increase more than 150 percent during the warmer summertime months.

Recommended temperatures
Using a food thermometer to ensure that meat is cooked properly is the best guard against foodborne illness. The recommended temperatures depend on the type of food:
• Poultry: 165 degrees
• Ground beef and other ground meats: 160 degrees
• Beef, pork and lamb steaks, roasts or chops: 145 degrees
For more information about how to use a meat thermometer, go to the USDA/FSIS Thermometers and Food Safety website.
Routt County CSU Extension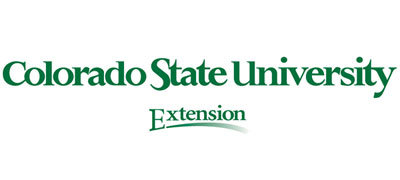 This monthly column about health issues publishes on Mondays in the Steamboat Today. Read more columns here.
Recent outbreaks of foodborne illness serves as a reminder that improperly handled meat can be a major source of dangerous pathogens. By using a few simple food safety rules, you can ensure safe grilled meal for everyone.
Rules of the grill
• First, let's start with the obvious: Wash your hands before working with food. Clean hands are the best prevention against foodborne illness, especially when you are working with raw meat. If you are not near running water and soap, bring along a waterless cleaner such as Purell that kills germs and bacteria instantly.
• Thaw meat and poultry before grilling so that it cooks evenly. Use the refrigerator for slow, safe thawing, and never thaw your meat on the counter.
• Consider marinating your meat. Marinating can add tenderness and flavor to meats and should be done in the refrigerator and not at room temperature. If you plan to use some of the marinade as a dipping sauce for the cooked food, remove a portion of the marinade before putting it on raw meat.
• Turn down the heat and cook your beef and poultry slower. So often, we brown the outside of our food very fast, but the internal temperature is what is most important. The only way to make sure your food is cooked to the proper temperature is to use a food thermometer. Poultry should reach 165 degrees and hamburgers at 160 degrees.
• After cooking, use a clean plate and utensils to remove meat from the grill. Never place cooked food from the grill on the same plate that the raw meat rested on. This creates cross-contamination, allowing pathogens from raw meat to infect the cooked meat.
• Put away leftovers. Follow the basic food safety rule: Keep hot food hot and cold food cold. This means put away leftovers promptly in a refrigerator or cooler. Keep in mind that perishable foods should be discarded if they sit out for more than two hours.
• Remember: Grilling isn't just for meat. Grilled vegetables and fruits have a wonderful smoky flavor and are a great tasting, low-fat addition to salads or as a side dish.
As Father's Day approaches, consider buying a food thermometer for the grilling enthusiast in your life. They can be found at grocery, kitchen and hardware stores for less than $10. My fancier digital food thermometer costs about $35, but is has become my husband's favorite grilling tool, and our food is always cooked to perfection. Go forth and grill — just don't forget the rules of the grill — and keep it safe out there.
Karen Massey is a registered dietitian nutritionist and family and consumer science Extension agent with Colorado State University Extension in Routt County. Call 970-879-0825 or email karen.massey@colostate.edu with questions.