We are in the midst of what I call generation stress, a generation of stressed out parents who are raising a generation of stressed out kids.
Generation X (those of us between ages 35 and 48) has been identified as the most stressed-out generation in America. We worry about job security, health care, college costs and retirement. But these worries are not unique to our generation.
Thoughtful Parenting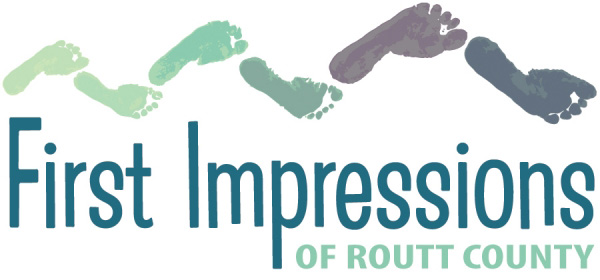 This weekly column about parenting issues is written by local early childhood experts. It publishes on Mondays in the Steamboat Today. Read more columns here.
If you go
What: "Generation Stress: Mindful Solutions to Create Happy Homes" by Dr. Kristen Race
When: 6 to 7:30 p.m. Thursday
Where: Soda Creek Elementary School, 220 Park Ave. (use the side entrance marked for after hours entrance)
Contact: RSVP by Tuesday to 970-870-5270 or smartin@co.routt.... with the number of adults and children attending, along with the ages of children if child care is needed. Space is limited.
More: Pizza and child care will be provided. Event is free, but there's a suggested donation of $5 per person or $10 per family.
What is unique is being inundated 24/7 by some form of media, careers that demand constant accessibility, after-school schedules that require color-coded calendars to manage, and an ever-increasing pressure to do more, look perfect and be perfect.
Our kid's lives are different, too. Kids have 50 percent less free time than they did a generation ago, they spend an average of 53 hours per week interacting with screen media, and they get an hour less sleep than we did when we were growing up.
It's been fascinating giving talks recently across the country for the launch of my book "Mindful Parenting." At each event, no matter if I was in a small town in Colorado or the urban confines of New York City, the Q-and-A period has a similar ring to it. Intuitively, parents know that the overscheduled, over-stimulated new normal doesn't feel right — for us or our kids — and there is this pervasive feeling that we are a bit helpless in escaping this new-normal. The truth is, while we can't escape it completely, but we can build resiliency to the stress that modern life presents.

On Thursday, I am proud to partner with First Impressions of Routt County to present my talk entitled "Generation Stress: Mindful Solutions to Create Happy Homes." This workshop includes a brief overview of the neuroscience of stress, and then goes deeper into practical tools and strategies for families to become more resilient to the stress in their lives. In addition to other topics, I will talk about the need to take of ourselves first, as parents, before we can even think about taking care of our children. I also will examine the role of after-school activities, the way we praise our children and the huge, positive impact family adventures and rituals can provide. Through it all, I hope you will come away with a deeper understanding of how life is different today, and how we can get the most out of it in a calm and enjoyable way for ourselves and our family.
The event is free, and dinner and child care is provided. RSVP is required.
Dr. Kristen Race is the author of "Mindful Parenting," and founder of Mindful Life. As the parent of two young children, Dr. Race is quite familiar with the hectic lives of what she calls "generation stress." She has a doctorate in child and family psychology and is the creator of the Mindful Life Schools method, which is used in schools nationwide. Through her work, Kristen fuses the science of the brain with simple mindfulness strategies for families, schools and business, all designed to create resiliency towards stress.