Steamboat Springs — Bryan Fletcher capped the best weekend of his season on Sunday, finishing fifth in a three-part Nordic combined World Cup event in Seefeld, Austria.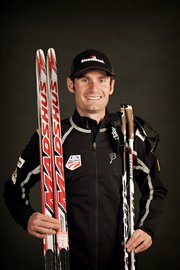 Fletcher was seventh after two jumps, then moved up two spots in a 15-kilometer cross-country ski race, one-upping himself after he was sixth and sixth on the two previous days of competition.
"It's just kind of proof of our training and everything that we've been doing," Fletcher said in a U.S. Ski Team press release. "I definitely like doing the three-race format. I think it was cool and allowed us to take advantage of us skiing well this weekend."
Bill Demong wasn't far behind, placing 11th after gaining 11 spots in the ski race with the day's third-best time.
"Today's 15K event was cool because we haven't done a 15K in a while, and certainly you can see how it separates the field in quite a different way than the normal 10K," Demong said in the release. "Those two extra laps really seem to throw a wrench in some of the guys and give skiers like Bryan and I a chance to move up further. So it was fun. I enjoyed it."
The athletes now head for Germany and the final weekend of World Cup action before the 2014 Winter Olympics.
To reach Joel Reichenberger, call 970-871-4253, email jreichenberger@SteamboatToday.com or follow him on Twitter @JReich9
Join the Yampa Valley VIP email club