I love the beginning of a new year and all of its potential for a fresh start. At this time of the year, I frequently am asked for dietary advice as people strive to make the coming year the healthiest ever. While I am reluctant to recommend a one-size-fits-all diet, I do have a recommendation for those of you who want to eat healthier in 2014 — the DASH Eating Plan.
Routt County CSU Extension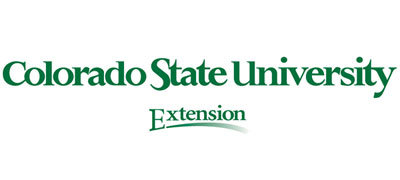 This monthly column about health issues publishes on Mondays in the Steamboat Today. Read more columns here.
For more
• The DASH Eating Plan is rich in fruits, vegetables and whole grains and focuses on consuming low-fat and fat-free dairy products, along with nuts, seeds, dry beans and limited amounts of lean meats, poultry and fish.
• Compared to the typical American diet, the DASH Eating Plan is lower in saturated fat, cholesterol, total fat and sodium and higher in potassium, magnesium, fiber and protein.
• DASH stands for Dietary Approaches to Stop Hypertension, but it is recommended as an overall healthy eating plan.
• For more DASH Eating Plan details and easy-to-follow charts, visit www.nhlbi.nih.gov/health/public/heart/hbp/dash/dash_brief.pdf.
This week the U.S. News & World Report announced that the DASH Eating Plan is the Best Diet for 2014. Using a five-point scale, the DASH Eating Plan scored the highest rating for ease of use, short and long-term weight loss and overall nutrition. DASH stands for Dietary Approaches to Stop Hypertension, but whether or not you have high blood pressure, it is a great approach to providing healthy food for you and your family.

The DASH Eating Plan is easy to follow because it requires no special foods and has no hard-to-follow recipes. It simply calls for a certain number of daily servings from a variety of food groups. The number of servings will depend on your activity level and age, but generally a DASH Eating Plan includes fruits, vegetables, fat-free or low-fat milk products, whole grains, fish, poultry, beans, seeds and nuts. It also contains less salt, sugar and sugar-containing beverages and fat. Details about the DASH Eating Plan can be found at the website for the National Heart, Lung, and Blood Institute, which helped develop DASH, and a six-page summary PDF can be found at www.nhlbi.nih.gov/health/public/heart/hbp/dash/dash_brief.pdf.
For many Americans, the DASH eating plan will be a dramatic change from their usual diet. Here are some suggestions for successfully making the change to a healthier diet:
1. Start by creating a food diary. The simple task of writing down everything you eat (including amounts) throughout the course of the day is a powerful behavior change strategy.
2. Identify areas that need improvement. Once you have recorded what you have eaten for a week, take a step back and look for patterns. You probably will notice eating habits that need improvement. Compare your diet to see where you do not meet the DASH recommendations.
3. Choose what you want to change. Identify places in your eating pattern where you can make gradual changes. Rather than overhauling your entire lifestyle, choose a few changes where you feel the most motivated and committed to change.
4. Make a plan. In order to reach your goal, you will need a plan. Involve the entire family in your plan so they can support the changes that you want to make rather than being roadblocks. As you transition to the DASH Eating Plan, or any other healthy eating plan, you should be eating more fruits, vegetables and whole grains, so it is important to have the support of those around you.
Karen Massey is a registered dietitian nutritionist and family and consumer science Extension agent with Colorado State University Extension in Routt County. Call 879-0825 or email karen.massey@colostate.edu with questions.