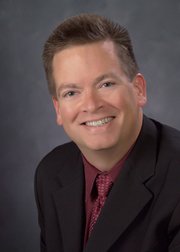 Steamboat Springs — Mike Brown has been named as the regional president of Alpine Bank for the Vail Valley/Steamboat Springs region, according to a news release.
The release states that Brown will oversee locations in Avon, Eagle, Edwards, Gypsum, Vail and Steamboat Springs.
Brown started with Alpine Bank in 1991, according to the release, and opened its Avon branch.
He is involved with the Literacy Project, Rotary and the Eagle Valley Library District and now is chairman of the EGE Air Alliance and vice chairman of Hospice and Homecare of the Valley.
"I am excited and thankful for this opportunity," Brown said in the release. "For me, the best part of my new role is that I will continue to serve and be a part of our communities and the Alpine Bank family throughout the Vail Valley and in Steamboat."
Coca-Cola Bottling Co. High Country closes expansion deal
Coca-Cola Bottling Co. High Country closed Wednesday a transaction with the Coca-Cola Company that expanded the company's territories, according to a news release.
The new territories include parts of Wyoming and Montana. Coca-Cola Bottling Co. High Country serves northern Colorado and has a location in Hayden.
The company will start operating in the new territories immediately, the release states.
"This is a historic moment in the United States Coca-Cola System and we are honored and humbled to be part of creating a 21st century beverage partnership model with the Coca-Cola Company and be the first Coca-Cola Bottler to complete a transaction," M. Trevor Messinger, president and CEO of Coca-Cola High Country, said in the release. "We are excited about the opportunities these new markets present and we expect our local operating model to help us refresh and hydrate consumers, help our customers be successful, and become more involved in the communities where we operate."
To reach Michael Schrantz, call 970-871-4206, email mschrantz@SteamboatToday.com or follow him on Twitter @MLSchrantz
Join the Yampa Valley VIP email club