How many calories are there in a funnel cake?
I found myself wondering about this and many other nutrition questions while exploring the food vendors at this year's Routt County Fair. I received a few nervous looks from those who know that I am a registered dietitian nutritionist when they passed me carrying a dinner-sized plate of sugar-covered, deep-fried dough.
Routt County CSU Extension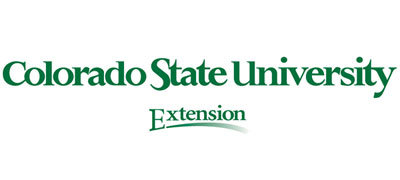 This monthly column about health issues publishes on Mondays in the Steamboat Today. Read more columns here.
But is it really a problem to have a single funnel cake to celebrate an annual event?
I think that we should enjoy our food and not feel guilty when we celebrate with an occasional treat. Unfortunately, those high-calorie, low-nutrient "treats" can add up if you are eating them regularly.
Let's take a step back and look at the big picture.
What does your whole diet look like? Are you eating a variety of healthy foods every day? For me, healthy eating is not about avoiding treats for special occasions but rather establishing healthy dietary patterns for the majority of your meals and snacks.
Routt County often is touted as being the one of the healthiest communities in one of the healthiest states in the country. However, when LiveWell Northwest Colorado conducted a county-wide food assessment, some of the results were disappointing.
In the community survey, almost half (48 percent) of respondents reported consuming only three or less servings of fruits and vegetable per day. That means that half of us aren't even eating a third of the fruits and vegetables recommended per day for a healthy diet (nine, 1/2 cup servings).
It's time to honestly look at your total dietary pattern. Are you eating as healthfully as you think you are?
One of the most powerful dietary reality checks can be a simple food log.
I challenge you to write down everything that you eat and drink for one full week and see if your overall dietary pattern is healthy.
Are you consuming foods and beverages with little or no added sugars? Is half of your plate filled with fruits and vegetables? Are you eating a variety of nutrient-dense foods, including whole grains? The USDA's www.choosemyplate.gov website has a wonderful diet analysis tool called SuperTracker that can help you plan, analyze and track your diet and physical activity.
Go ahead and enjoy your special foods and celebrations, just remember to eat healthfully 90 percent of the time and keep the high-calorie treats for the remaining 10 percent of the time.
Karen Massey is a registered dietitian nutritionist and family and consumer science Extension agent with Colorado State University Extension in Routt County. Call 970-879-0825 or email karen.massey@colostate.edu with any questions.