I write this article from the viewpoint of a person who spends a lot of time on a bike in and around Steamboat.
Community Agriculture Alliance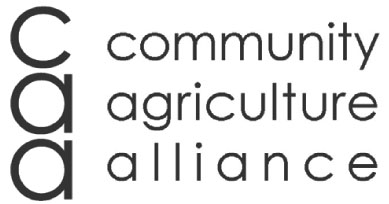 This weekly column about agriculture issues is written by area farmers, ranchers and policymakers. It publishes on Fridays in the Steamboat Today. Read more columns here.
Twenty years ago, I moved to this amazing corner of Colorado with no idea of what I might be getting into. I loved bikes. I loved the outdoors. I was by no means into winter sports or activities ... those would come throughout the years.
I was brought up hunting and fishing, and it seems our family always had some type of animals or livestock as I grew up. We learned how to care for them and how to act around them. Now I find myself living in an area that has some of those same types of animals, only on a bigger scale.
To see the herds of cattle sheep with their handlers on horseback and sidekick dogs in real life, out on real ranches, is a sight to behold and one of those things that some city folk can only read about in Louis L'amour books or on the Internet.
We have the opportunity as cyclists to pedal through this countryside and see this lifestyle up close and in action. The rich hay fields of the Elk and Yampa river areas are legendary when it comes to feeding livestock; they are some of the richest soils in the state.
Backcountry dirt roads that litter the county are pure gold. As a whole, we are very lucky to have all of this around us.
The Yampa Valley offers world-class riding on several levels: mountain, road, bike path or single track. It really does not get any better.
I always say to friends outside of Steamboat that it is a hidden gem for riding; the selfish part of me always hopes the mainstream does not catch on to our secret.
Almost endless pavement that rolls on through lush fields and dirt roads are limited only by the imagination of where you might go and your water supply.
Along those routes, we are shoulder to shoulder with working ranches and the livestock that goes with them, including farm equipment and the occasional cattle drive on open roads.
As a cyclist, these can be the things that make the experience all that more special if you know how to act and know what to do when you encounter them out on a ride. It's part those experiences and encounters you'll remember forever.
You also can make a new friend in the way of a local rancher or the Peruvian sheep herder out in the middle of nowhere if you are willing to pull over for a minute and let them do their job, which, remember, is really their way of life.
For my fellow cyclists out there on the paved and dirt roads that abound in our area, here are a few tips to keep in mind:
• Approach cattle slowly and quietly. Cattle will move away given the opportunity but become unpredictable when stressed by noises and movement.
• Don't get between a cow or calf and the herd. Stop and stay still and the animal will go around you to return to the herd. Don't try to get around it or chase it back to the herd.
• Move to one side when approaching a cow from behind. This will cause them to move off the road (staying behind them causes them to travel faster along the trail). Also, ease your speed. If they get far enough ahead, they'll look for an escape.
• *Heed the herd. When encountering a herd, stop, step to one side and stand still until it passes. Don't hurry the herd's passing with noises and arm movements. If you come up behind a herd, take the cues from the horseback riders; they might lead you through the herd or ask you to wait.
• Respect private property.
• Respect the virtual yellow line. (There are no painted lines on dirt roads, so stay to the right).
My ending comments to my friends on two wheels would be to immerse yourself in the rich ranch history we have outside our front door.
When you're out there riding and you see someone mending fence, say hello or howdy. I've struck up some great conversations in the middle of nowhere on the side of the road with ranchers and sheep herders. They are what make living here all that more special. I once even got to carry mail for a sheep herder back to town and mailed it for him. I'll never forget that.
Jon Cariveau is the marketing manager for Moots in Steamboat Springs.