Steamboat Springs — At first, Steve DeLine wasn't sold.
He'd been approached to become a partner in Prost Brewing Co. in Denver, but the Steamboat Springs resident had some reservations.
Brewing battleground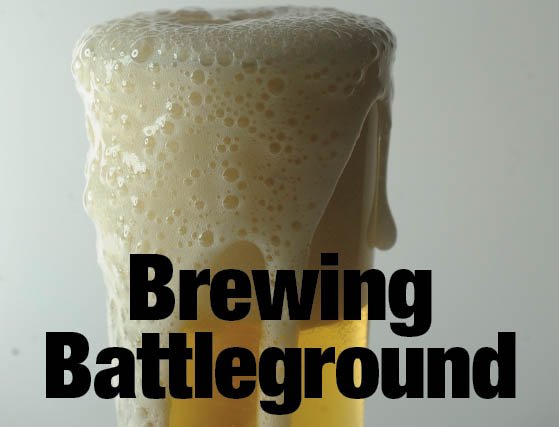 The craft brewing industry is blowing up across the country. It's no surprise that Colorado is one of the states with a large stake in the claim. Now, two companies are coming to Steamboat Springs, looking to get a piece of an estimated $10 billion pie.
First was the location off Interstate 25 and 19th Street in downtown Denver.
"I always remembered it being a very rough part of town," he said. "But seeing what has transpired, it's a wonderful place."
The area certainly has shifted away from times of crime to a happening area in downtown Denver.
And with it, Prost Brewing is seeing success. The brewery celebrated its one-year anniversary in August and continues to move toward expanding.
Prost has been successful for a variety of reasons.
First is the brewery's location in the heart of downtown, visible from Coors Field and set against the bar mecca of 20th Street.
Mostly, though, DeLine said the reason the beer has seen success has been its quality in terms of the product and the staff.
The brewery features German-style beers and brewing techniques. There are traditional copper kettles in place, and all the ingredients are imported from Germany.
The space features a tap room and beer garden. The brewery doesn't serve food, but food trucks sit outside, and people are encouraged to bring food inside.
"The science of brewing beer is not easy," DeLine said. "It's very, very involved. Anybody can brew beer, but not anybody can brew good beer. I found out most of us really don't know what good beer is."
DeLine said he remains confident in the business because of the people with which he has surrounded himself. He said that's the biggest thing he has learned in the beer business.
Without the right brewers and management system, Deline said, forays into the beer business can be short and painful.
DeLine said Prost Brewing continues to thrive. The beer is distributed throughout Colorado, and DeLine said the company is in the process of trying to break into other markets outside the state.
"I am happy to be in this business," he said. "I really enjoy our beers. It's been very enjoyable to see the public enjoying beers and giving you good feedback. We're paying bills and paying bills, but we are paying bills. Hopefully, soon it will be profitable."
To reach Luke Graham, call 970-871-4229, email lgraham@SteamboatToday.com or follow him on Twitter @LukeGraham