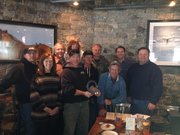 Steamboat Springs — HLCC Construction Co. was one of the recipients of Pinnacol Assurance's sixth annual Circle of Safety Awards, according to a news release.
The Circle of Safety Award takes into account criteria that highlight exceptional performance in safety, loss control and financial and claims management.
The release states that a total of 60 policyholders out of more than 50,000 in Colorado received the award from Pinnacol Assurance, which is Colorado's leading workers' compensation insurer.
HLCC Construction Co. has received the award every year since 2010, according to a news release.
"Everyone in these organizations has made a commitment to workplace safety, from leadership to front-line employees," Pinnacol Safety Director Jim McMillen said in the release. "By implementing a safety program and actively encouraging safe behaviors, they help ensure the success of their business and employees in a safe environment."
In a news release, HLCC owners Travis Holmquist and Chad Hare thanked everyone involved in the company "for the time, care and effort it takes to maintain a safe work environment."
Point6 appoints Jim Holleman to director of sales position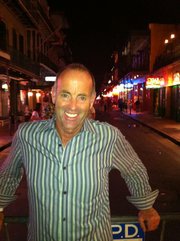 Steamboat-based wool sock company Point6 has appointed Jim Holleman to the position of North American director of sales, according to a news release.
Holleman has more than 25 years of experience in sales and the outdoor industry, according to the release, and will lead Point6's domestic sales force and retailer base.
The release states that the new position shows Point6's commitment to retailers and drive to open new markets.
"Jim is a highly accomplished sales professional and a welcome addition to our growing team," Point6 CEO Peter Duke said in the release. "He will be a key player in supporting the needs of our retail partners and mentoring our sales team to ensure a higher level of customer service."
"This is an exciting time to join the team at Point6," Holleman said in the release. "Their passion for merino wool and industry expertise is unrivaled in the snow sports, outdoor and active fitness markets, and there is incredible potential for success."
To reach Michael Schrantz, call 970-871-4206, email mschrantz@SteamboatToday.com or follow him on Twitter @MLSchrantz