Hayden Congregational Church will be hosting a Waffle Bar Dinner fundraiser from 6 to 8 p.m. Saturday in the fellowship hall at the church, 202 E. Jefferson Ave. Tickets are $10 for adults, $5 for children ages 5 to 16, $35 for families and free for children younger than 5. Half of the proceeds will be donated to Front Range flood victims. For more information, call 970-276-3510.
Silent auction fundraiser for Emerald Mountain School
Emerald Mountain School's "Over the Rainbow" silent auction fundraiser will be at 6:30 p.m. Saturday at Rex's American Grill & Bar. The event features student artwork as well as items donated by students and their families. View a list of auction items at www.emeraldmountainschool.org. Tickets are $50 and include heavy appetizers, beer and wine. Proceeds benefit the nonprofit school's tuition assistance fund. Tickets will be available at the door or by calling 970-879-8081.
The Home Ranch in Clark to host fishing derby Saturday
The Home Ranch will host a fishing derby from 1 to 3 p.m. Saturday at the ranch, 54880 Routt County Road 129, Clark. There will be prizes for most fish and largest fish as well as a $50 prize for those who catch any of four tagged fish. The cost is $5, and proceeds benefit North Routt Community Charter School and North Routt Preschool.
New book mentions Pilot newspaper and its press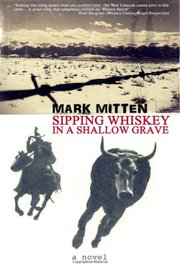 The Steamboat Pilot newspaper and its printing press get a mention in the new book "Sipping Whiskey in a Shallow Grave" by Mark Mitten. The novel, a historical Western set in 1887, tells the story of a Grand Lake jailbreak that is orchestrated by a bank thief who pretends to be a reporter from the Rocky Mountain News in order to break a fellow outlaw out of the county jail.
The thief mock interviews the local deputy by asking whether he has any predications about the recent criminal activity.
"Aw, they could be halfway to Steamboat Springs by now," the deputy told him. "You might be interested to know they've got a printing press up there. Started their own paper, year before last — the Steamboat Pilot."
The book was published by Sunbury Press.
Former Hayden resident illustrates 1st picture book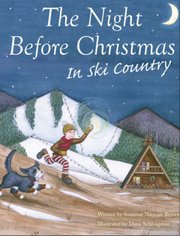 Former Hayden resident and Heritage Christian School graduate Dana Schlingman has illustrated her first picture book, "The Night Before Christmas In Ski Country." The book features an image of Fish Creek Falls as well as other illustrations inspired by the Yampa Valley.
Schlingman will have an author talk and book signing from 2 to 5 p.m. Nov. 23 at Off the Beaten Path Bookstore, 68 Ninth St.
The book was published by Westcliffe Pub.
Book fair until Thursday at Strawberry Park school
The Reading Oasis book fair at Strawberry Park Elementary School is from 8 a.m. to 5 p.m. weekdays through Thursday. The book fair also features a family event from 3 to 6 p.m. today at the school.