Andy Bockelman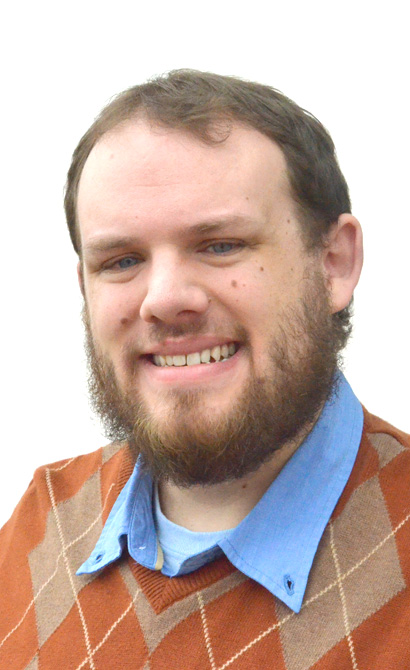 Andy Bockelman is a member of the Denver Film Critics Society, and his movie reviews appear in Explore Steamboat and the Craig Daily Press. Contact him at 970-875-1793 or abockelman@CraigDailyPress.com.
Find more columns by Bockelman here.
"Dead Man Down," rated R
Rating: 3 out of 4 stars
Run time: 110 minutes
Starring: Colin Farrell, Noomi Rapace, Terrence Howard and Dominic Cooper.
Now playing at Wildhorse Stadium Cinemas. For a complete list of this week's movie times, click here.
Steamboat Springs — Revenge might be a dish best served cold, but without the right cook, the entree might not be up to snuff. Fortunately, "Dead Man Down" has a chef right on par with Wolfgang Puck.
Victor (Colin Farrell) is a quiet man whose only social interactions outside work are the occasional furtive glances he shares with his neighbor, Beatrice (Noomi Rapace), with whom he's never actually spoken. When she approaches him for a date, he is unsure what to expect from the evening.
What he never anticipated was her true intent: to blackmail him with video footage she recorded of him killing someone in his apartment. In return for her silence, Beatrice asks for Victor's help in getting retribution against the drunken driver who destroyed her life in a car crash and walked away with practically no punishment. Although he agrees to the arrangement under duress, Victor already has his hands full with his own plans for reprisal, a long-term vendetta he has sworn against the crime lord (Terrence Howard) responsible for killing his wife and daughter.
Carrying out both schemes becomes more complicated as Beatrice starts to become enamored with Victor, leaving him unsure how she could be affected if things go awry.
As in "Cassandra's Dream" and "In Bruges," Farrell is at his best when he plays the part of a man ripped apart internally by guilt and rage while keeping an icy demeanor. Still, that's not to say he doesn't have a softer side, driven as much by love and compassion as he is by wrath.
Swedish actress Rapace is remarkable as the girl who throws a wrench in his Machiavellian designs, a French beautician whose self-worth is at rock bottom thanks to a damaging auto bang-up from which she can't recover psychologically thanks to a spiderweb of scarring across her face. Is there anything sadder than a pretty girl who says she can't be happy because smiling hurts too much?
Howard is all right as Alphonse, the head of the criminal empire that Victor has wormed his way into, gaining his trust a little too easily, but Dominic Cooper is better as Alphonse's underling, who persistently investigates the series of anonymous threats Victor has been sending out in the hopes of climbing the ladder of the organization, coming closer and closer to uncovering the truth.
In his first English-language feature, Danish director Niels Arden Oplev brings a touch of arty elegance to this neo-noir thriller. The man who came to the attention of American audiences with the original "The Girl with the Dragon Tattoo" — also starring Rapace — takes a script with a few plot holes by "Fringe" writer J.H. Wyman and makes it work neatly regardless.
His handling of the action sequences is admirable, but what really shines through is Oplev's ability to develop the inner angst of what easily could be stock characters. You might see Victor only as a hard-boiled killer with an unhealthy obsession, or you might think of him as a man looking for a second chance. Likewise, Beatrice starts out as a femme fatale only to reveal herself to be a gentle soul needing to be led back to the light despite her disfigured appearance.
The fulfilling story and proficient execution of "Dead Man Down" make it worth watching, and the presence of an actress like Rapace only makes it better. Perhaps the biggest surprise is the knowledge that WWE Studios had a hand in creating such a slick and tasteful film, so maybe we can expect projects from the company that don't involve pro wrestlers exclusively.
Andy Bockelman is a Craig resident, freelance writer and Denver Film Critics Society accredited film fanatic who occasionally reviews movies playing in Steamboat Springs.