Andy Bockelman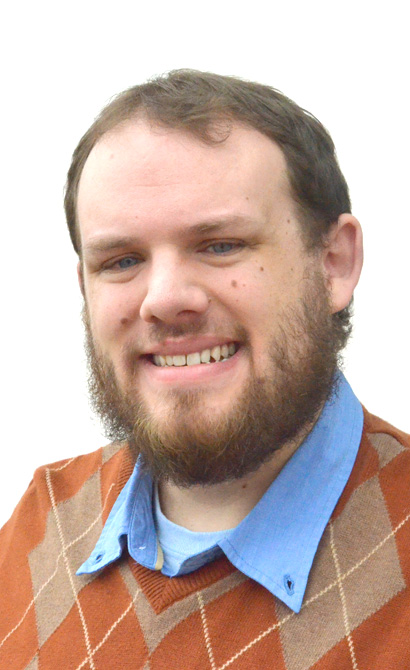 Andy Bockelman is a member of the Denver Film Critics Society, and his movie reviews appear in Explore Steamboat and the Craig Daily Press. Contact him at 970-875-1793 or abockelman@CraigDailyPress.com.
Find more columns by Bockelman here.
"The Impossible," PG-13
Rating: 3 out of 4 stars
Run time: 113 minutes
Starring: Naomi Watts, Ewan McGregor, Tom Holland and Samuel Joslin
Now playing at Wildhorse Stadium Cinemas. For a full list of this week's movie times, click here.
Steamboat Springs — A film that convincingly recreates a natural disaster? That's improbable.
A film that does just that and still makes you feel good after watching it? That's "The Impossible."
In 2004, the Bennett family travels to Khao Lak, Thailand, as part of a Christmas vacation, with parents Maria and Henry (Naomi Watts and Ewan McGregor) hoping the time abroad will help them alleviate some of the tension building between them. What starts as a fun holiday for the couple and their three boys Lucas, Thomas and Simon (Tom Holland, Samuel Joslin, Oaklee Pendergast) is all but forgotten Dec. 26 when the country is ravaged by a tsunami.
As hard as it is to put on a brave face when you're on the precipice of death, it's almost as difficult to portray someone in such dire straits without either looking ridiculous or maudlin. Watts manages to hit that bullseye with no danger of phoniness as the woman whose medical expertise does little to help her when she's been beaten senseless by debris, hacking up black gunk, left barely mobile with her calf sliced open, yet still attempting to keep her son from seeing her give up hope.
Likewise, 16-year-old Holland is magnificent as the boy forced to grow up in an instant, whether it's keeping up his mom's spirits despite his own fears, or inadvertently becoming a liaison between the many displaced family members within the hospital where he and Maria are taken.
McGregor gets less attention but plenty of tender moments as Henry, sick with worry and unable to come to terms with the idea that his family of five may be down to three, a concern that becomes more distressing once he is forced to leave his younger boys in the care of strangers to search for Maria and Lucas.
Joslin similarly puts on a good show as middle child Thomas, now responsible for his sibling amongst countless kids who have lost their parents.
The human factor of such a crisis isn't ignored in a story that continually shows the audience just how much of an impact a giant tidal wave can have on so many people — hundreds of dead bodies littered across a watery landscape, those who are still alive looking like they wish they weren't, and relief workers who can't even come close to helping the multitudes in need of assistance.
The re-enactment of the big, wet surge of fury that brought about this devastation is extremely well-constructed considering the hazards of filming with lots and lots of water. Maria and Lucas' frenzied journey down the strongest current you've ever seen is a drop in the ocean compared to "Titanic," "Waterworld" or "The Poseidon Adventure," but it feels entirely authentic.
The reality of the actual experiences of María Belón's family are captured splendidly by director Juan Antonio Bayona — with Watts handpicked by the real María — though one lingering question permeates the legitimacy of this account: Are people really so good to each other in the middle of a catastrophe?
Like a gulp of saltwater, it seems hard to swallow that nearly all the folks this family encounters in its time of turmoil are kind, helpful and selfless. This may nag at the more cynical viewers, but Bayona is much more interested in showing us the decency of people than the potential for making the world a worse place. What's more, he still makes it believable.
You may sneer at the altruism of "The Impossible," but that's your problem. Even if some moments are too nice to believe, a glass-half-full movie like this is a convincing argument that keeping your head up in the worst of circumstances is the only way to live.
Andy Bockelman is a Craig resident, freelance writer and Denver Film Critics Society accredited film fanatic who occasionally reviews movies playing in Steamboat Springs.