Andy Bockelman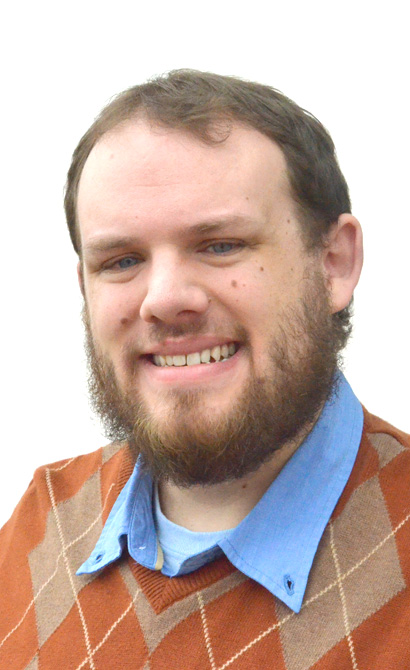 Andy Bockelman is a member of the Denver Film Critics Society, and his movie reviews appear in Explore Steamboat and the Craig Daily Press. Contact him at 970-875-1793 or abockelman@CraigDailyPress.com.
Find more columns by Bockelman here.
"Broken City" R
Rating: 2 out of 4 stars
Run time: 109 minutes
Starring: Mark Wahlberg, Russell Crowe, Catherine Zeta-Jones and Jeffrey Wright
Now playing at Wildhorse Stadium Cinemas. For a full list of this week's movie times, click here.
Steamboat Springs — Troubled cops, crooked politicians, unfaithful wives. If you've seen one movie featuring these elements, you've seen them all, but that doesn't stop the makers of "Broken City" from trying to start fresh.
New York City police officer Billy Taggart's (Mark Wahlberg) life changed forever seven years ago after barely escaping prosecution for his involvement in the apprehension of a suspect and being forced to resign in order to appease an outraged public. These days, he works as a private investigator, a job which brings in little money thanks to a long list of clients who have no interest in paying him for bringing them bad news.
Taggart's financial woes may have come to an end when he is summoned to the office of Mayor Nicholas Hostetler (Russell Crowe), who wants to hire the ex-cop for a gig, to obtain photographic evidence of Mrs. Hostetler (Catherine Zeta-Jones) engaging in an extramarital affair. Hungry for a paycheck that will solve all his problems, Taggart quickly finds the first lady of NYC in flagrante delicto and snaps a few pictures, believing his involvement in the matter to be finished.
How wrong he is.
After countless films, both good and bad, where he plays the guy with a shadowy past trying to pull his life together, Wahlberg must be feeling the rut by now. It's certainly starting to show; just as in last year's mediocre "Contraband," Marky Mark tends to drift through the talky parts as the weary shamus before coming to the more action-oriented moments he's used to, though he doesn't put much effort into those either.
Crowe might as well be bantering with a brick wall in any given scene in which the two appear together, but he's not half bad as the kind of mayor that gives the Big Apple a bad name, quick to make with threats during a stressful period when, in addition to being a cuckold, he's under fire for a dubious real estate deal and up for re-election against a golden boy (Barry Pepper).
An aloof Zeta-Jones is given little to do beyond meeting behind closed curtains with the other man, though her bearing to the rest of the plot is significant. Mind you, I said significant, not interesting.
How many detective stories have there been where the private eye in question simply finds what he's hired for and just stops digging? All right, that would probably only make for a 20-minute movie, but it takes less time than that to see where this is heading, even if you don't have all the details.
We have Taggart and Hostetler sized up based purely on their first interaction, and neither has any nuances beyond their stock characters. The former, of course, has a shaky relationship with his girlfriend (Natalie Martinez) and a sassy secretary (Alona Tal), and the latter is predictably power hungry with Old World sensibilities. Yeah, yeah, we've seen these guys a hundred times over.
Stereotypes might be all right if there were any rousing action involved, but Allen Hughes' first film as a solo director without his brother, Albert, is extremely tame compared to the pair's "Menace II Society," "From Hell" and "The Book of Eli." It's not a bad story screenwriter Brian Tucker has concocted, but it's the type that's been told many times before, and Hughes only further reveals its inadequacies with a sedentary speed and an uncharacteristic lack of style.
Think of "Broken City" like a jigsaw puzzle — if you've assembled enough of them, you already know what pieces go where, and you won't feel challenged. Then again, if you're new to this genre, you might just be satisfied when you fit the final piece firmly into place.
Andy Bockelman is a Craig resident, freelance writer and Denver Film Critics Society accredited film fanatic who occasionally reviews movies playing in Steamboat Springs.