Andy Bockelman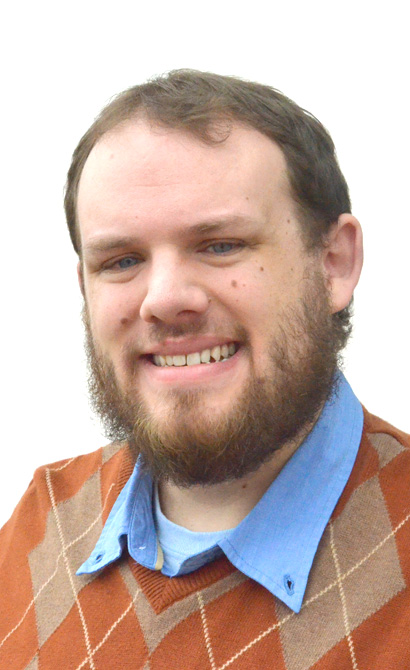 Andy Bockelman is a member of the Denver Film Critics Society, and his movie reviews appear in Explore Steamboat and the Craig Daily Press. Contact him at 970-875-1793 or abockelman@CraigDailyPress.com.
Find more columns by Bockelman here.
"A Place Beyond the Pines," rated R
Rating: 3 out of 4 stars
Run time: 140 minutes
Starring: Ryan Gosling, Bradley Cooper, Eva Mendes and Dane DeHaan
Now playing at Wildhorse Stadium Cinemas. For a complete list of this week's movie times, click here.
Steamboat Springs — For a filmmaker, it can be difficult to know what the right amount of dramatic introspection is to complement the action in the here and now. Though the maker of "The Place Beyond the Pines" goes too far with reflective moments, at least he doesn't leave us wanting in the other department.
As a motorcycle stunt rider, Luke Glanton's (Ryan Gosling) life is all about speed and excitement. When he meets up with former one-night stand Romina (Eva Mendes), he learns he has become a father since last they met, though she is uninterested in having him involved in their son's life.
Determined to prove himself as dad — and maybe as husband — material, Luke quits the riding circuit and focuses on getting a real job. Unable to gather much cash to support his child the way he thinks he should, Luke turns to robbing banks for some real money.
His scheme of hitting every financial institution in the area works out well enough thanks to his trusty getaway vehicle and seasoned partner (Ben Mendelsohn), allowing him to get closer to his ex and his boy, but it's only a matter of time before the law starts to catch up to him. When Luke's latest caper turns disastrous, the resultant encounter with a local police officer (Bradley Cooper) changes the lives of all the people around them for years to come.
The multifaceted Gosling adds yet another role to his resume of intense yet vulnerable characters, with Luke joining the likes of the actor's cocaine-addicted middle school teacher of "Half Nelson," the sexually-stunted loner of "Lars and the Real Girl" and the teenage killer of "The United States of Leland." His tattoo-strewn body and threadbare Metallica T-shirt might give him the appearance of a scumbag, not to mention his larcenous behavior, but you still have to acknowledge, even admire, a guy willing to go to such lengths for his child.
Cooper is almost his match as Avery Cross, a rookie cop whose response to a motorcyclist tearing up the streets ultimately sets him down a new career path complete with conflicting feelings about his rise to prominence he might not be prepared to handle. The real star is Dane DeHaan, playing Luke's son, Jason, all grown up 15 years after his father's bank-robbing activities and getting in trouble himself with a new friend (Emory Cohen) proving to be a negative influence.
Split into thirds, the film's focal point goes from Luke to Avery to Jason without too much transitional adjustment, though Avery's segment, which also involves exposing the corruption of his fellow officers of Schenectady, N.Y., is somewhat of a lull compared to the jolt we receive from Luke and the adolescent angst of Jason. The full circle narrative created by screenwriters Ben Coccio, Darius Marder and Derek Cianfrance is comparable to a few recent crime dramas, like the dichotomy of noble thief and crooked cop in "The Departed" or the code of honor of Gosling's own "Drive."
Another notable reference is the recurring forest locale that may or may not be a nod to the heart-wrenching climax of the Coen brothers' "Miller's Crossing."
Behind the camera for the second time, Cianfrance follows up his debut, "Blue Valentine," with another Gosling collaboration heavy on establishing the emotional fragility of the people involved. Cianfrance's insistence on showing lengthy reaction shots of all the major characters of his sophomore feature enables us to feel all their guilt, pain and occasional joy, but the director, who had the same problems with "Blue Valentine," could have easily trimmed some of these scenes without damaging the movie as a whole.
The indulgent nature of "The Place Beyond the Pines" makes what could have been a great film merely a good one, though some might prefer Cianfrance's protracted style. Either way, this account of crooks and cops, fathers and sons still manages to produce a meaningful result.
Andy Bockelman is a Craig resident, freelance writer and Denver Film Critics Society accredited film fanatic who occasionally reviews movies playing in Steamboat Springs.