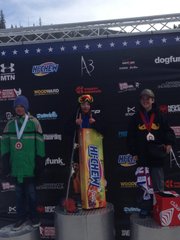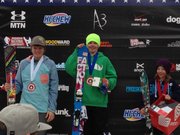 Steamboat Springs — The season finally wrapped up for the Steamboat Springs Winter Sports Club freeskiing team with local skiers finishing things off at the USASA Freeskiing Nationals at Copper Mountain.
The boys in the 10- to 12-year-old division led the way, logging the top finishes. Kai Doyle was second in slope-style, the top result for a Steamboat skier.
"Kai has been working all year and really relies on style more than a lot of technical tricks," coach Tony Lodico said. "That second-place was really very impressive because he beat kids with some much bigger spins. He was very smooth and stylish. It's nice to see the judges reward the sport in that direction."
Sammy Schuiling was third in half-pipe and fifth in slope-style. Mac Skove was 46th in slope-style.
"It was the same with Sammy," Lodico said. "There were kids with more spins, but he was way higher in the air."
Logan Banning placed 11th in the half-pipe in the men's open class. He also was 17th in slope-style, for a strong finish in his final competition before heading across the country to continue with school.
Payton McElhiney, in the 13- to 15-year-old skier division, was 11th in half-pipe and 23rd in slope-style.
"It was an exciting event and a great end to the season for our crew," Lodico said. "Anybody who is a park and pipe athlete or freeskier who's still skiing at the end of the season, they've put their work in. It's a tough sport."
To reach Joel Reichenberger, call 970-871-4253 or email jreichenberger@SteamboatToday.com