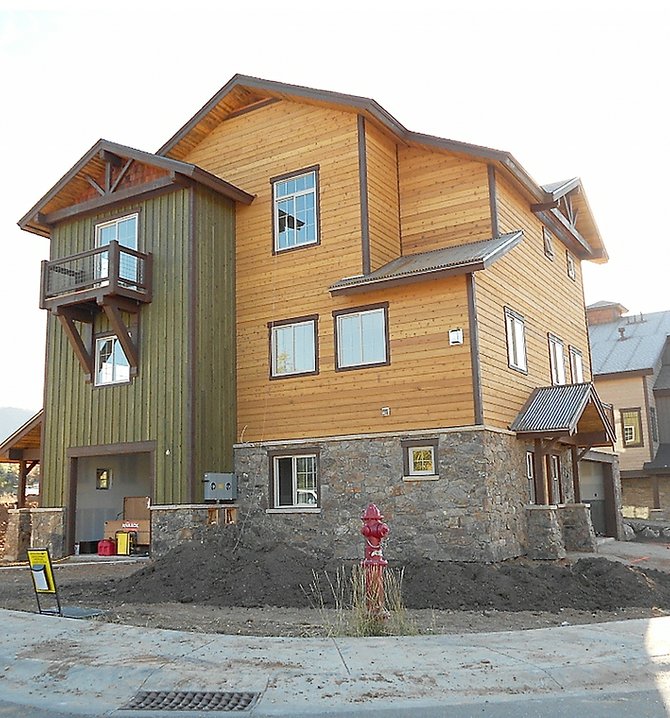 Rocky Peak Village's new townhomes priced for 2012 market
Saturday, October 20, 2012
Steamboat Homefinder
Visit SteamboatHomefinder.com for more real estate news.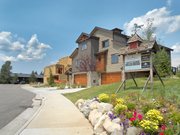 Steamboat Springs — Kim and Peter Kreissig are bringing back the rarest of real estate species in the Steamboat Springs real estate market: new spec duplex townhomes. Perhaps most significant, they have encouragement in the form of a buyer suggesting they might have tapped into a product category that is readying for a comeback.
There are a few high-end, single-family homes under construction in Steamboat this autumn, but nothing going on in the price range from $400,000 to $600,000, where Realtors have pointed out the supply of existing homes is tight.
Kim Kreissig pointed to the willingness of First National Bank of the Rockies to finance the new duplexes as a sign the local market is in recovery.
"We are taking a leap of faith in this rather stagnant building period," she wrote. "Peter and I feel it's to all of our best interests to approach this market with positivity and a can-do attitude."
The Kreissigs, with a long track record as a marketing/real estate (Kim) and builder (Peter) team are about to complete one duplex building in their Rocky Peak Village subdivision with a second building ready to begin framing this week. One of the four new homes is under contract, Kim Kreissig said this week.
The remaining three units — with oversized, one-car garages and just fewer than 1,700 square feet — are priced at $475,000, or $279 per square foot. They include desirable features like dedicated laundry rooms. Finishes include stainless steel appliances, granite countertops, natural stone, loft ceilings, textured walls and kitchen floors of wood or slate.
The fact the Kreissigs sold out the first phase of Rocky Peak Village built in 2008 is a sign that the buying public has embraced the quality of their product, according to Greg Dixson, executive vice president and chief credit administrator for First National Bank of the Rockies in Steamboat.
"We support the construction of a product redesigned for current market demand. We, too, want to be a catalyst for recovery in our housing market and this is how recovery begins," Dixson said. "With interest rates at all-time lows, consumer confidence rising for home purchasing, and low to no new construction inventory, we continue to support the Kreissigs to be ahead of the curve with a solid product."
The Kreissigs earned a reputation for building midrange townhomes with high-level finishes at Bear Meadows in 2001, Willowbrook in 2002 and The Willows in 2003 and 2004.
They told Steamboat Today in 2008, when the went ahead with the first building in rocky Peak Village, that they were aware the local real estate market was retreating from the record pace of 2007.
The smaller footprint of the new duplexes reflects the adaptation to the changes in demand within the local market since 2008.
The developers' asking prices for the first phase of the project in 2008 began at $730,000 for three-bedroom homes and went up to $795,000 four-bedroom townhomes that totaled 2,263 square feet on three levels.
Records at the Routt County Clerk's Office reflect that the owner of one four-bedroom unit measuring 2,467 square feet paid $811,000 in 2009 and the owners of a 2,483-square-foot, three-bedroom townhome paid $615,000 in 2011. Those larger, Phase One units also offered two-car garages.
The new units are about 770 square feet smaller, allowing their price to meet a rising demand in a product niche within the larger Steamboat real estate market.
To reach Tom Ross, call 970-871-4205 or email tross@SteamboatToday.com