Andy Bockelman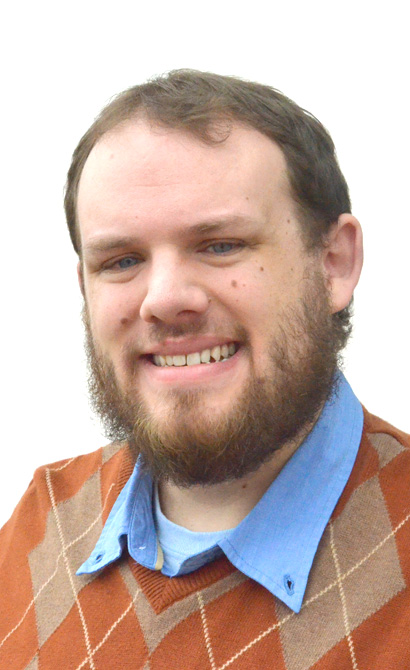 Andy Bockelman is a member of the Denver Film Critics Society, and his movie reviews appear in Explore Steamboat and the Craig Daily Press. Contact him at 970-875-1793 or abockelman@CraigDailyPress.com.
Find more columns by Bockelman here.
The Twilight Saga: Breaking Dawn — Part 2
Rating: 2 out of 4 stars
Run time: 116 minutes
Starring: Kristen Stewart, Robert Pattinson, Taylor Lautner and Mackenzie Foy.
Now playing at Wildhorse Stadium Cinemas. For a full list of this week's movie times, click here.
Pretty, pallid people standing around staring at each other until they finally try to shatter one another like porcelain figurines. This sentence describes the sole action sequence of "The Twilight Saga: Breaking Dawn — Part 2."
If you need to ask what happens before or after this point, you either haven't been keeping up on trendy reading or you're just far too invested in things that suck.
In her old life, Bella Cullen (Kristen Stewart) didn't need to live in secrecy and subsist on human blood. Then again, she also couldn't run at super-speed, crush a boulder with a punch or take down a cougar and feast on it.
Yep, life as a vampire is better than she could have imagined. Sharing eternity with her husband, Edward (Robert Pattinson), and the rest of the Cullen clan is made only better by the addition of baby Renesmee (Mackenzie Foy), though the bond her child shares with werewolf protector Jacob Black (Taylor Lautner) makes Bella uneasy.
Also a concern is the matter of just what Renesmee is, as a half-human/half-vampire who has grown from infancy into adolescence within months. Bella, Edward and everyone around them have no qualms accepting the one-of-a-kind girl just as she is, but others have different ideas.
Even with some new contact lenses and a paler complexion, Stewart is pretty much the same girl, and immortal or not, Bella remains one of the most awkward movie characters ever on screen. She's a little more exciting to watch this time around than in the other "Twilight" films, but her voiceovers describing everything as it happens at numerous intervals makes the action seem less impressive and still doesn't clear up some of the misconceptions for those of us who haven't read Stephenie Meyer's books.
Pattinson just doesn't seem to care at this point, looking more and more detached as the story progresses. Lautner has his moments, but the idea that he's joined as some kind of soulmate with a human-vampire hybrid that's technically not even 1 year old — well, it's a little much to take.
Pre-teen Foy is a cutie as the innocent half-pire — the proper term is "dhampir," though this word never comes up — who causes a global panic just by being born, even if Renesmee is treated like a walking, talking doll.
Michael Sheen is weirder than ever as Aro, the eccentric head of the ancient vampire order Volturi, quick to respond to any kind of danger to his standing, while his sadistic enforcers, Alec and Jane (Cameron Bright, Dakota Fanning), barely have a purpose, an issue recurring pretty much across the board.
The inability of screenwriter Melissa Rosenberg to develop the minor characters of the series is more apparent than ever here, and considering Meyer also has her name on the script this time, that's pretty sad.
Bella, Edward and Jacob may be the most crucial people of "The Twilight Saga," but they rank among the least interesting, and charismatic additions like vampires Garrett (Lee Pace) and Benjamin (Rami Malek) barely register.
After four previous movies, we've gotten used to blink-of-the-eye backstories about the lesser people, so that's nothing new. There's another chronic problem that's always been like the fangs in the neck of Meyer's creation: hardly anything happens.
Every "Twilight" movie has hinged upon a lethargic, emotional build-up to an anemic finish — "Eclipse" being the one exception — but that dynamic just can't work here. Twi-hards may be satisfied with the conclusion, but even they have to admit the ending is beyond anticlimactic for a finale that could have ended strongly.
The best thing you can say about "Breaking Dawn — Part 2" is at least it means the end of glitter-skinned heartthrobs, gawky staging and endless off-screen drama.
Eh, who are we kidding? Like vampires, the fan base of tepid teen romances is eternal.
Andy Bockelman is a Craig resident, freelance writer and Denver Film Critics Society accredited film fanatic who occasionally reviews movies playing in Steamboat Springs.