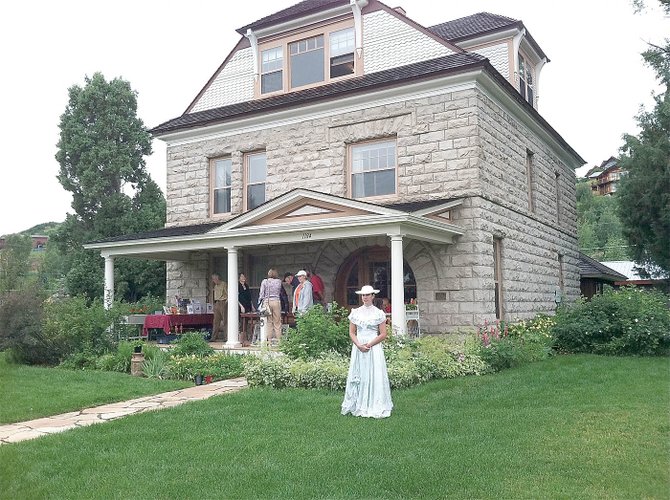 Historic Places Bike Tour to visit Steamboat area buildings, landmarks
Past Event
Saturday, May 26, 2012, 10 a.m. to noon
Depot Art Center, 1001 13th St., Steamboat Springs
Not available / Free
Steamboat Springs — Modern cruiser bikes and venerable Steamboat locations come together Saturday when staffers from the city of Steamboat Springs host their annual Historic Places Bike Tour.
Historic Preservation Planner Alexis Eiland said the tour will begin at the Depot Art Center across the Yampa River on 13th Street and then come back to the north side of Lincoln Avenue for a stop at the Iron Springs.
The rest of the stops on the tour include the home of Steamboat's founding couple, James and Margaret Crawford; Hillcrest Apartments; the Yampa Valley Electric Association building; the Rabbit Ears Motel sign; and Legacy Ranch. In all, the round-trip ride comprises about nine miles.
Eiland said the size of the group typically ranges from 12 to 25 cyclists, a good size for a trip that stops for short talks along the way.
"Usually we have a 50/50 mix of visitors and locals," Eiland said. "We do get repeats, so we try to change the tour up from year to year."
Marianne Capra, of the Tread of Pioneers Museum, will talk to the group at the Crawford House, and Steamboat Springs Planning Department Director Tyler Gibbs will give a presentation at the YVEA building. The building on 10th Street is one of several examples of the work of noteworthy Denver architect Eugene Sternberg. Another is the Hillcrest Apartments on 11th Street, which recently was named to the National Register of Historic Places.
Sternberg was renowned for bringing modernist architecture to the Rocky Mountain states. Gibbs said the community's choice to bring Sternberg to town may be emblematic of a community desire in the late 1950s to bring a forward-looking, more modern aesthetic to the historic ranching community at the same time Steamboat was poised to become a resort town.
"I think it's fascinating that Steamboat Springs chose to bring an architect like Sternberg to town for a significant project like the YVEA building," he said. "I think it reflects on what the thinking was in our community at that time."
Steamboat Springs City Council member and Yam­patika Executive Director Sonja Macys will give the group a tour of Legacy Ranch near U.S. Highway 40 and Colorado Highway 131.
The majority of the distance from the Rabbit Ears Motel to Legacy Ranch will be traveled on the Yampa River Core Trail, Eiland said.
To reach Tom Ross, call 970-871-4205 or tross@SteamboatToday.com