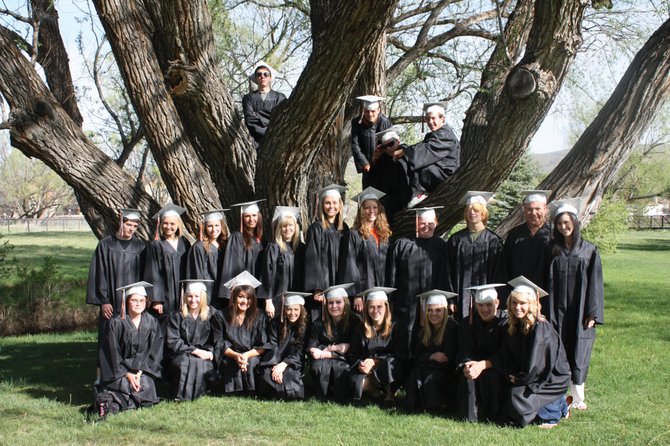 Hayden students ready to roar at graduation Sunday
Past Event
Sunday, May 20, 2012, 2 p.m.
Hayden High School, 495 W. Jefferson Ave., Hayden, CO
Not available / Free
Photo Gallery
2012 Hayden High School graduates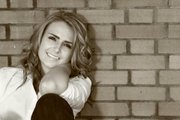 Hayden — In hallways she calls comfortable, safe and secure, Erin Koehler loved learning in a small community.
Hayden's valedictorian said that with just 26 students in her graduating class, the teachers and students she met throughout her academic career quickly became like family.
"I think it became evident that coming from such a small school is such a blessing," she said Thursday. "I don't think you get the relationships I got here at a bigger school. I've learned so much from other people."
Through sports, she learned about self-motivation and teamwork. From her friends and teachers, she learned tolerance and school spirit. Koehler spent 13 years attending school in Hayden from kindergarten through 12th grade.
And after she graduates Sunday, she will start preparing to leave the district and start a new chapter at the Colorado School of Mines in Golden. Although classes don't start until fall, she'll start planning for the transition Monday with an extensive workout schedule that will better prepare her to play basketball for the Orediggers.
"It's really thrilling. It's really exciting, but it's also sad because I have to leave the people I've gone to school with all of these years," she said. "I'll always have my roots. But now, it's time to use my wings."
Hayden Secondary Schools Principal Gina Zabel said she had the pleasure of watching the Class of 2012 grow up as middle schoolers and reach where they are today. Many will travel out of Colorado to attend college, she said, and two will serve in the military.
"This group of kids is really independent and very stubborn, and I think those are really good qualities for them," Zabel said. "They strive for what they believe in, and they don't falter."
To reach Scott Franz, call 970-871-4210 or email scottfranz@SteamboatToday.com