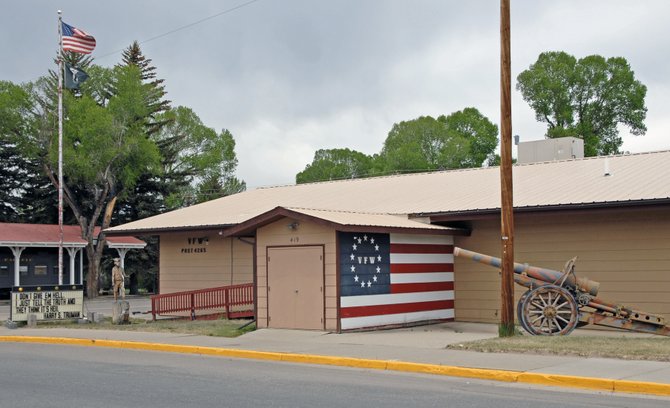 Free legal clinic offered for veterans Saturday in Craig
Past Event
Saturday, May 19, 2012, 10 a.m. to noon
Veterans of Foreign Wars, 419 E Victory Way, Caig, CO
Not available
Craig — The Colorado Bar Association and the CBA Young Lawyers Division will host a free veterans legal clinic Saturday in Craig.
The effort is driven by Colorado Lawyers for Colorado Veterans, a statewide initiative done in cooperation with local bar associations to offer free legal clinics to veterans across Colorado.
Erica Longnecker, a Routt County deputy district attorney for the 14th Judicial District and a Young Lawyers Division board member, is organizing the first-of-its-kind event in Craig.
It is scheduled to take place from 10 a.m. to noon Saturday at Veterans of Foreign Wars Post 4265.
"As a board, we are extremely interested in getting involved with the statewide program to provide legal services to veterans," Longnecker said. "As a board member on the Western Slope, I wanted to be sure to try to provide local veterans access to this valuable program."
Yampa Valley veterans and their family members will have the opportunity to meet with an attorney to discuss topics such as veterans resources, benefits, taxes, housing and family law, Longnecker said.
Free or low-cost legal services also may be available for veterans requiring additional legal assistance, she said.
"CBA's work is to help close the gap in access to justice for veterans and their families," Longnecker said. "The program offers these people an opportunity to meet with an attorney at no charge in cities across the state.
"Additionally, attorneys volunteer to further assist veterans and families, and they do so pro bono."
For more information, call Longnecker at 970-879-1146.
In other veteran news, the only state veterans home on the Western Slope recently won a grant to purchase new rehabilitation equipment.
On May 1, the Colorado State Veterans Home at Rifle received $14,000 from the Disabled American Veterans Charitable Service Trust, a nonprofit organization headquartered in Cold Spring, Ky.
According to a Colorado Department of Human Services news release, the grant will be used to purchase a sport cycle, mini staircase and an electrotherapy system complete with ultrasound and muscle stimulation to aid the improvement of a patient's strength, stability, range of motion, wound healing, circulation and hand-eye coordination.
The grant couldn't come at a better time, said Christa Little-Fawn, restorative nurse manager, because the veterans home in Rifle is preparing to expand its rehab facility from 390 to 870 square feet.
"Having new equipment will really jazz up our rehabilitation program," Little-Fawn said in the release. "We will have a true rehabilitation gym where we can provide a variety of services tailored to an individual's likes, dislikes and needs."
Rehabilitation specialists at the veterans home in Rifle provide physical, occupational and speech therapy to veterans and spouses regardless of whether they require live-in, long-term treatment or commute from home for temporary care after an injury, while ill or recovering from a hospital visit.
For more information, call 970-625-9991.