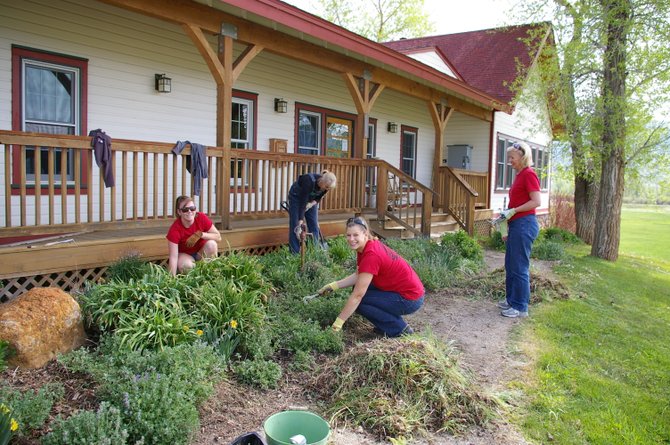 Hundreds help out for Routt County United Way Day of Caring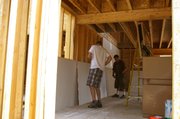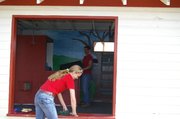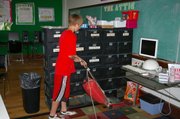 Steamboat Springs — Routt County got an extra dose of tender loving care Wednesday morning when nearly 200 volunteers took to the community to help clean, brighten and beautify.
The annual Routt County United Way Day of Caring is a 16-year tradition of helping local nonprofits, human services organizations and individual community members tackle projects that might not otherwise get done.
The Boys & Girls Club of Steamboat Springs' Bonnie Peterson said a group of Steamboat Springs Middle School students were working on a thorough spring cleaning of the facility that the club's small staff never would be able to accomplish on its own.
"It's a big help. We do not have the staff and the time to do a deep, thorough cleaning, so these (volunteers) are helping the Boys & Girls Club programs," Peterson said. "The kids are going to come in later and go, 'Wow, this looks great.'"
This year's Day of Caring placed 175 volunteers, ranging in age from middle schoolers to adults. Professionals from local businesses joined in, as did service organizations like the local Rotary clubs.
The volunteers were sent to 24 sites where they were assigned projects like washing the vans at Horizons Specialized Services, pulling weeds at the Steamboat Mental Health Center or wrestling with fence posts at Yampatika's Legacy Ranch.
The latter job was an intensive morning of work for the Steamboat Springs High School SEAL club.
"It's coming full circle," Yampatika program coordinator Melissa Calhoon said. "A lot of these kids came out to Yampatika when they were young."
She said the group was one of the best work crews they've had at the Legacy Ranch. "They were so excited and eager," she said.
Routt County United Way Executive Director Kelly Stanford said it was important that young people are involved.
"Kids need to know that their community needs their help," Stanford said. "This sends them the message in just a few hours."
One of the students at Yampatika, Connnor Mayo, definitely got the message.
"They need someone to help in return," he said about local nonprofits. "We're giving back to them."

After the morning of mostly labor-intensive volunteer work, the participants gathered at Olympian Hall for a free lunch provided by the Lions Club. But the caring didn't stop there. Even after eating, many volunteers hung around to stack chairs and put away tables.
"Aside from accomplishing work that needs to be done for organizations in the community and individuals in need, it offers the chance to come together as a community," Stanford said. "It allows us to connect through that shared experience of helping others."
To reach Nicole Inglis, call 970-871-4204 or email ninglis@ExploreSteamboat.com