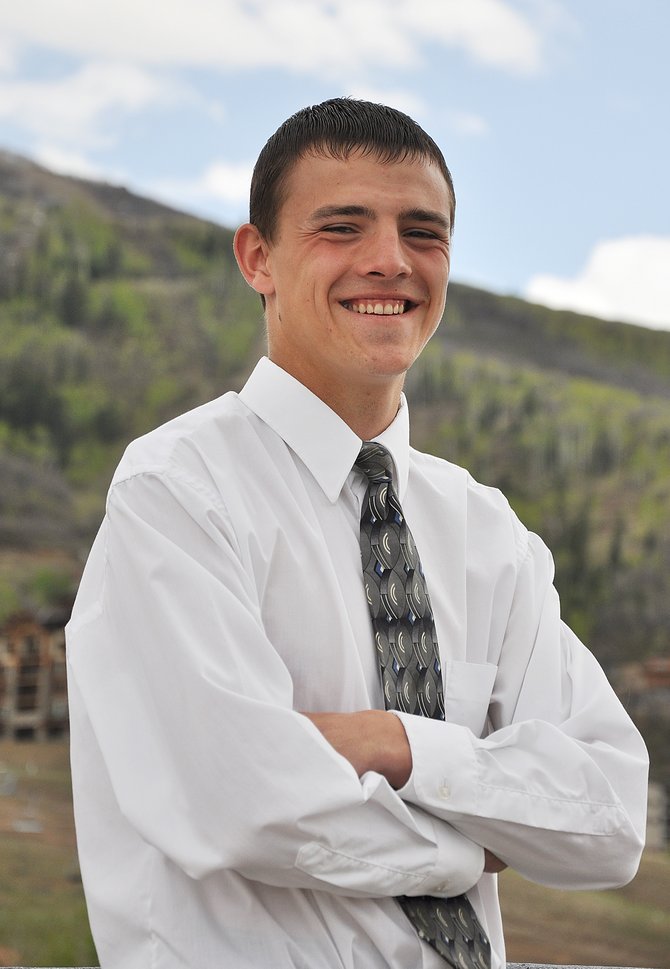 Hayden's Brentt Gabel honored as Student of the Month
At a glance
Brentt Gabel, senior at Hayden High School
Age: 18
Academic honors: 4.0 GPA (top 10 percent), college certified welder
Extracurricular activities: football, basketball, track, National Honor Society
Career plans: Enlisted in the U.S. Army
Steamboat Springs — Brentt Gabel's resume impresses all of his teachers.
The Hayden High School senior will graduate with a 4.0 GPA and has earned a spot on the honor roll every semester. He plays basketball and football and is a National Honor Society member. He scored a 28 out of 36 on the ACT and in the 95th percentile on a military entrance exam.
"He's one of the most self-motivated kids I've ever met," Hayden Secondary Schools Principal Gina Zabel said. "I don't think he's your normal 'go with the flow' type of kid."
The Rotary Club of Steamboat Springs on Tuesday honored Gabel as its April Student of the Month at The Steamboat Grand. Hayden nominates a student for the honor once annually, so Gabel also was labeled by teachers and counselors as the high school's Student of the Year.
"He's very driven, and he has a great rapport with his teachers," Zabel said.
After Gabel graduates later this month, he'll prepare to travel to Fort Jackson, S.C., for basic training with the U.S. Army. Until then, he's still focused on his schoolwork.
"I was surprised to hear what my teachers had to say about me," he said Tuesday after he was introduced as Student of the Month. "It was a very big honor, and I was pleasantly surprised by it."
To reach Scott Franz, call 970-871-4210 or email scottfranz@SteamboatToday.com