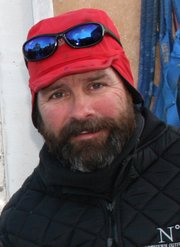 Steamboat Springs — Oak Creek musher Tom Thurston said he was gunning for a top 20 finish in this year's Iditarod Trail Sled Dog Race in Alaska, and Saturday, he was well ahead of his goal.
Through the first leg of the 40th annual Iditarod, Thurston was fourth. Of course, it helped that he started fourth and that the leg, which cut 11 miles through downtown Anchorage, Alaska, was only ceremonial.
Thurston, his 16 dogs and the 66 other teams in this year's race will get down to the real race starting Sunday in Willow. It will be the first real step toward the finish line in Nome, nearly 1,000 miles away.
Racing the event for the fourth time, Thurston enters with much greater expectations. He's finished twice, including last year when he hoped only to make it to Nome and to build his team's experience.
"Everybody's pretty much a veteran now, so they all know their routines," Thurston said before the start of the race. "Last year, I had young question-mark dogs. This year, I don't have that. Every one has a solid body. They're the type of dogs who have proven to be durable and good eaters, so I am really psyched about this group I have."
Tom Thurston in the 2012 Iditarod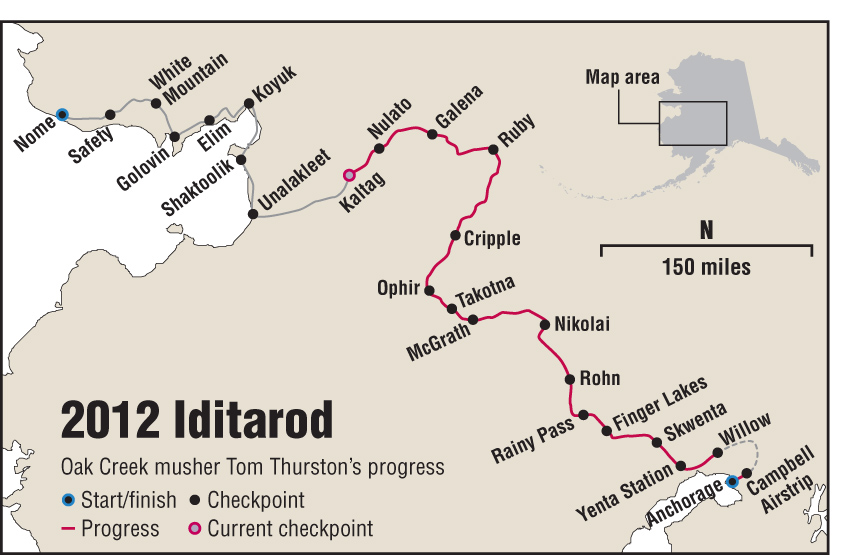 To reach Joel Reichenberger, call 970-871-4253 or email jreichenberger@SteamboatToday.com