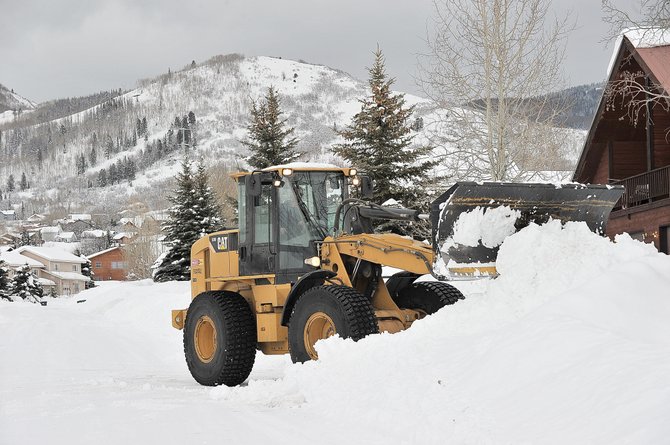 February yields above-average snowfall in Steamboat area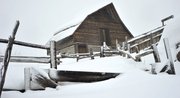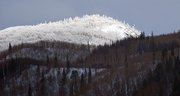 Keep up with the conditions
- For local weather conditions and recent coverage of Steamboat Springs weather, visit SteamboatToday.com/weather
- View webcams of Steamboat Springs at SteamboatToday.com/webcams
- For weather information from the National Weather Service, including storm warnings and advisories, visit www.wrh.noaa.gov/
- The Colorado Department of Transportation provides road conditions, closures and traffic cameras at www.cotrip.org. For travel information by phone, call 511 from anywhere in Colorado or dial (303) 639-1111.
- For flight information, visit www.flightview.com/ TravelTools/. By phone, call Delta Airlines at (800) 241-4141; United Airlines at (800) 864-8331; and American Airlines at (800) 433-7300
Steamboat Springs — After a sluggish start to the season, Steamboat Ski Area recorded more than 100 inches of snow in February — a total that is above average for the month. And March is off to a good start.
Ninety-three inches of snow fell at the ski area's midmountain measuring site last month, which benefited from the extra Leap Year day. The 20-year average for February snowfall at midmountain is 67.9 inches. The ski area summit received 108.75 inches of snow in February.
In the city of Steamboat Springs, a measuring site off Anglers Drive recorded 57.6 inches of snow last month, according to local weather observer Art Judson. The city's historic average for February is 29.6 inches.
Snow fell on the slopes of Mount Werner on 17 of the 29 days in February, and 13 of those days recorded 4 inches or more.
As of the end of the day Feb. 29, the ski area had received a total of 203 inches of snow at midmountain this season. The 10-year season snowfall average at Mount Werner is 354 inches.

According to ski area record books, the biggest February on record was in 1993, when 110.5 inches of snow fell at midmountain. The ski area's biggest snowfall month ever was in January 1996, when 216.5 inches of snow fell.
February snow played a key role in the ski area's record-breaking season of 2007-08, when 489 inches of snow fell at the ski area. February 2008 saw 104 inches of snow in February.
The ski area reported 4 inches of snow at midmountain on the first day of March this year. The 20-year average for March is 49.29 inches.
As of Thursday, Steamboat had the fourth-deepest base of Colorado ski areas with 66 inches but was tops among the larger resorts. Purgatory was reporting a 77-inch base, Silverton has a 73-inch base and Wolf Creek is on top with 97 inches. Vail is reporting a 46-inch base while Aspen is reporting 47 inches.
A winter storm warning remains in effect for the mountains surrounding Steamboat until 6 p.m. Friday.
According to Judson, the average high temperature of 33.7 degrees for February 2012 was close to its historic average of 33.9 degrees. The average low temperature last month of 10.7 degrees was higher than the historic average of 4.2 degrees.
To reach Matt Stensland, call 970-871-4247 or email mstensland@SteamboatToday.com