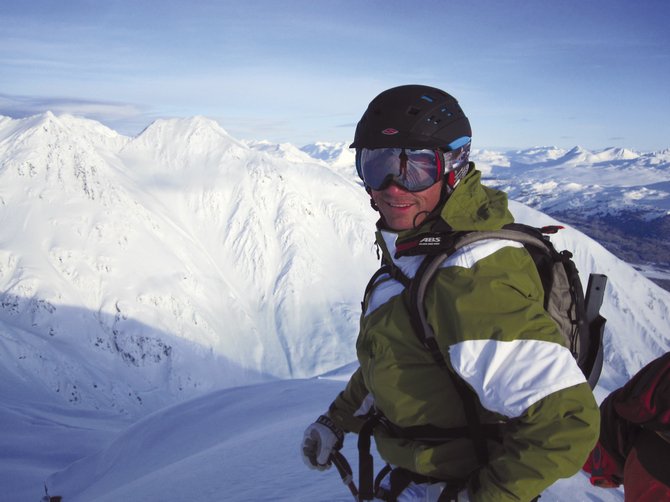 Steamboat Living: Quick Hits — David Lamb reflects on Alaska avalanche tragedy
Longtime local and former U.S. Ski Team member David Lamb won't soon forget his first heli-skiing trip to Alaska this spring. Lamb, along with locals Danny Jendral and builder/heli guide Seth Koch, joined a trip in March near Haines with Alaska Heliskiing only to witness two people — Robert Liberman, 35, from Telluride, and client Nick Dodov, 26, from Truckee, Calif. — die in an avalanche. Here's Lamb's take on what happened and what he learned.
I've skied all over the world on the U.S. team, but this was my first experience big mountain heli skiing.
We couldn't have timed our conditions better. We got there on a record year right after a 7 1/2-foot storm. The first day was outrageous, the best ski day of my life. But on the second day, it was game over. A huge windstorm had crusted everything over.
After our first run, we flew back up valley and saw from our helicopter where the other group was skiing, in an area known as Takhin Ridge. Rob, the lead guide, was in a safe zone and sent the rest of his group below. Then the sixth guy, a snowboarder, took a line in the middle, which set the slide off.
The avalanche was huge — about 300 yards across, with a 6-foot-deep crown. It completely washed over Rob's safe zone. Everyone else tried to back up as much as they could, but there was a big cliff behind them. They were lucky; it could have been a lot worse.
We circled a couple of times looking for visual clues, then finally set down on a bench, where our lead guide jumped out to help. But he made us stay put because there was still so much hang fire above us.
After we lifted up again, we shot up to the top of the ridge, where we picked up another guide and dropped him off to help. But he was on a snowboard, so he couldn't do too much.
Then we circled again and they finally flew us back, where they got more guides to help.
It was a sad deal. Rob was a great guy.
They had five more days of bluebird skies afterward, but after the accident, I had pretty much checked out emotionally, so I came home. My friend kept on skiing with another outfit.
I know now what you're really dealing with in terrain like that, and what the outcome can be. I walked away knowing I'll be much better prepared to handle the conditions through equipment checks and training and better prepared to emotionally deal with such a worst-case scenario. 
I've traveled around the world my whole life skiing, but this was the first time I've ever experienced anything like that. The hardest thing was not being able to do anything at all to help.