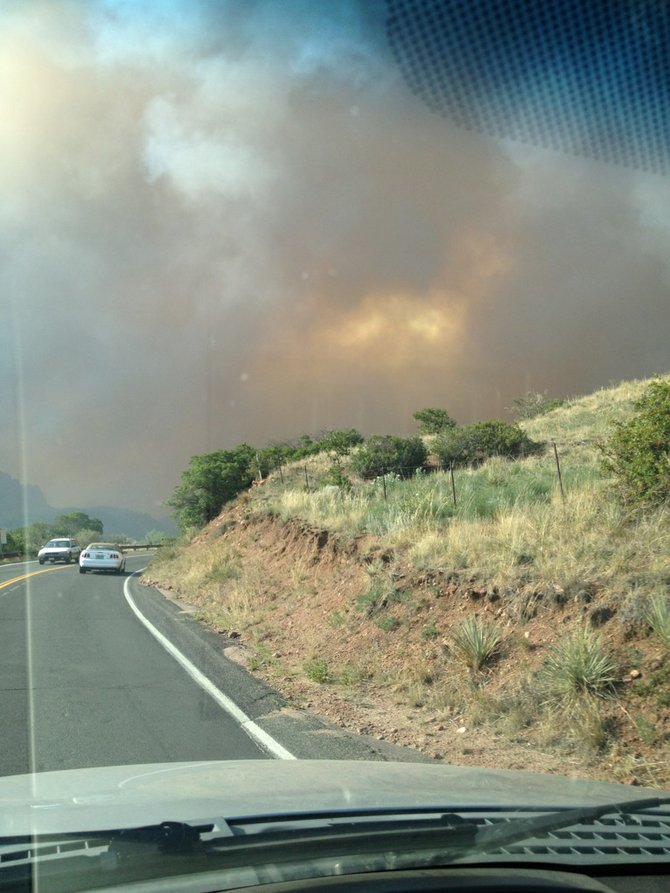 Ex-Steamboat resident part of Waldo Canyon Fire evacuations
Sign up for Code Red alerts
Residents without landlines can receive reverse 911 messages, but they first must sign up for the free service. Those who want to receive the emergency messages should visit the Routt County Communications website at www.co.routt.co.us and click on the "Code Red" link.
The registration process requires residents to enter basic information, such as their address and cellphone number. Routt County Communications then can access the database to send out emergency alerts to cellphones and/or email addresses.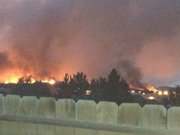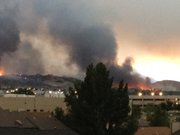 Josh Davies considers himself lucky.
When he arrived at his Colorado Springs home Tuesday, he knew the Waldo Canyon Fire had changed directions. He didn't have to know which way the wind was blowing; he simply had to look out his back door.
"I came home from work, and there was a big orange cloud above my house," said Davies, a 2002 Steamboat Springs High School graduate who has lived in the Colorado Springs area for more than six years. "It looked like the sky was on fire."
So Davies and his fiancee, Valerie Lee, started to discuss evacuating. They hadn't received a reverse 911 call or been told to leave by authorities. But from their back deck, they knew such an order was inevitable.
Lee had just returned to the home at about 5 p.m. after picking up their 1-year-old daughter, Phoenix. The family started gathering important documents, Social Security cards, computers, pictures and anything else they knew they couldn't replace.
"We made sure to grab the picture our daughter painted after her first birthday," Davies said by telephone Wednesday.
They sat out on the back deck watching the fire get closer, eviscerating anything and everything in its path. They could see the neighborhood where Phoenix attends day care vanish among the tumbling flames and ominous black clouds.
By 9:30 p.m. Tuesday, Davies' neighbor had received a reverse 911 call.
It was time to go.
Comparing the scene to the apocalyptic move "2012," Davies said his family was lucky to have Lee's brother-in-law, who happens to be a firefighter, take them in.
"It's hard to explain," said Davies, who lives at Centennial Boulevard and Garden of the Gods Road, right in the middle of the mandatory evacuation area. "There are 20, then 30, then 50 houses on fire ... just the amount of destruction. The whole sky is red, and everything is on fire. It's really surreal."
The fire started Sunday but erupted Tuesday. More than 32,000 people had been evacuated as of Wednesday afternoon with the fire burning more than 15,500 acres.
President Barack Obama is scheduled to tour the area Friday.
Davies, however, remained upbeat Wednesday. He's optimistic his house will survive, and he said the fire quickly put things in perspective.
"Keep us in your thoughts," he said. "Be safe out there. It can happen in Steamboat. It can happen anywhere."
To donate to those residents who have been displaced by Colorado wildfires, visit http://helpcoloradonow.org.