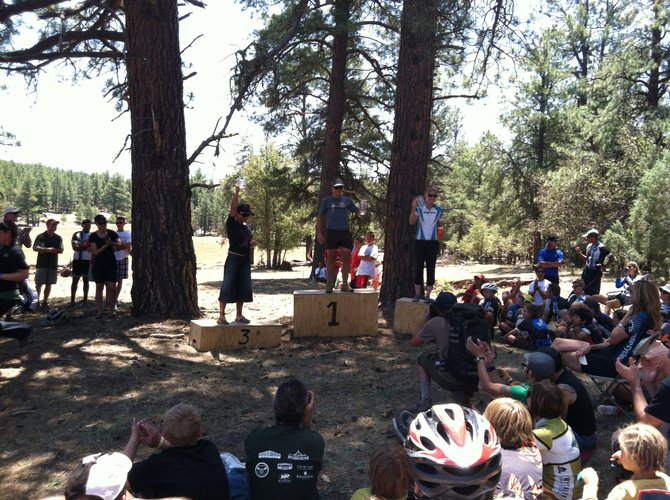 Steamboat riders claim 2 podium spots at 24-hour event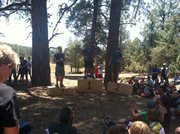 Steamboat Springs — A pair of Steamboat Springs riders soared to the podium Sunday, each claiming second-place finishes in the 24 Hours in the Enchanted Forest mountain bike race in Gallup, N.M.
Bec Bale and Mike Sharkey, both racing in the solo division, finished as runners-up in their respective divisions. Bale completed 12 laps on the 16-mile trail, just one behind champ Alison Kinsler. Sharkey, meanwhile, made 14 circuits, one behind first-place rider Tim Lutz.
Bale said the weather was a major factor in the daylight hours.
"The dust and the heat were definitely tough to deal with at times, especially on the earlier laps when we were all bunched up and you were following someone's wheel," she said. "I tried to wear a bandana to breathe through, but it was just too hot."
That all changed as night came on and the temperature dropped into the 40s. That's when Bale picked up her pace. She managed to record several laps faster than Kinsler through the night but couldn't overcome a nearly 30-minute advantage built in the race's first seven laps. Still, she managed to pull far away from third place by finishing two extra laps.
Men's champ Tim Lutz, meanwhile, also gained an early lead on Sharkey, putting 20 minutes on the Steamboat rider in the first lap. Sharkey also got better as the race got longer. His fastest lap was his third, and his second through sixth laps were faster than his first. He was in 21st place after the first lap, but that run of fast times helped him cut quickly through the field, and when the sun rose again, he had climbed through the standings.
To reach Joel Reichenberger, call 970-871-4253 or email jreichenberger@SteamboatToday.com