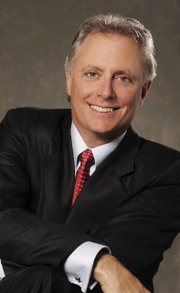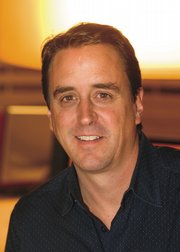 Steamboat Springs — Dan Pirrallo is the new general manager at the Sheraton Steamboat Resort and comes to the Yampa Valley from the Millennium Hotel Harvest House in Boulder.
Pirrallo replaces John Curnow, who assumed management of the Sheraton in 2008 after Chuck Porter retired.
In just his seventh day on the job Wednesday, Pirrallo said he still is putting staff names and faces together and finding his way around the halls. However, he said that the outlook for summer business is improved from 2011.
"This is a good, strong summer for sure," he said.
Pirrallo was active in community business affairs in Boulder and hopes to continue that practice in Steamboat along with his management team and associates.
During a stint on the Boulder Economic Council, Pirrallo said, he was involved in a successful effort to pass a new accommodations tax that resulted in a doubling of the budget of the Boulder Convention and Visitors Bureau.
Already, he said, he has had lunch with Steamboat Springs Chamber Resort Association CEO Tom Kern, who gave him an overview of local lodging taxes and the funding mechanism for Steamboat's ski season airline program.
Curnow left his job at the Sheraton in April to oversee a major remodel of the 254 guest rooms and a conference center at the Silvertree Hotel and Conference Center and the Wildwood Lodge in Snowmass. It will reopen as the Westin Snowmass Resort in time for the 2012-13 ski season. Curnow will manage the rebranded hotel as well as the Wildwood.
Steve Frasier, president of Mountain Resorts and co-chairman of the Urban Renewal Area Advisory Committee that guided the development of the new public promenade at the base of the ski area, said Curnow was a team player as a member of the committee.
"John was instrumental to the URAAC in many ways, and those of us on the committee will miss his participation," Frasier wrote in an email. "He consistently showed an effort to work with other base area ownership groups toward the big-picture goals established by the URA committee rather than solely representing (the Sheraton's) interests. We wish him the best in his new endeavor."
Pirrallo is a 30-year veteran of the hospitality industry and has been active in community affairs statewide. He represents Colorado on the board of directors for the American Hotel and Lodging Association and is a past president of the Colorado Hotel and Lodging Association, which named him Hotelier of the Year in 2009.
A graduate of Michigan State University, Pirrallo previously was the general manager of the Millennium Knickerbocker Hotel in Chicago, the Sheraton Boston Hotel and the Sheraton Suites Wilmington Hotel in Wilmington, Del.
For Curnow, his career move to the Westin Snowmass marks a return to the Aspen area while remaining with Starwood Hotels and Resorts Worldwide. He was the director of sales and marketing in Aspen for the St. Regis Aspen from 1999 to 2002.
To reach Tom Ross, call 970-871-4205 or email tross@SteamboatToday.com