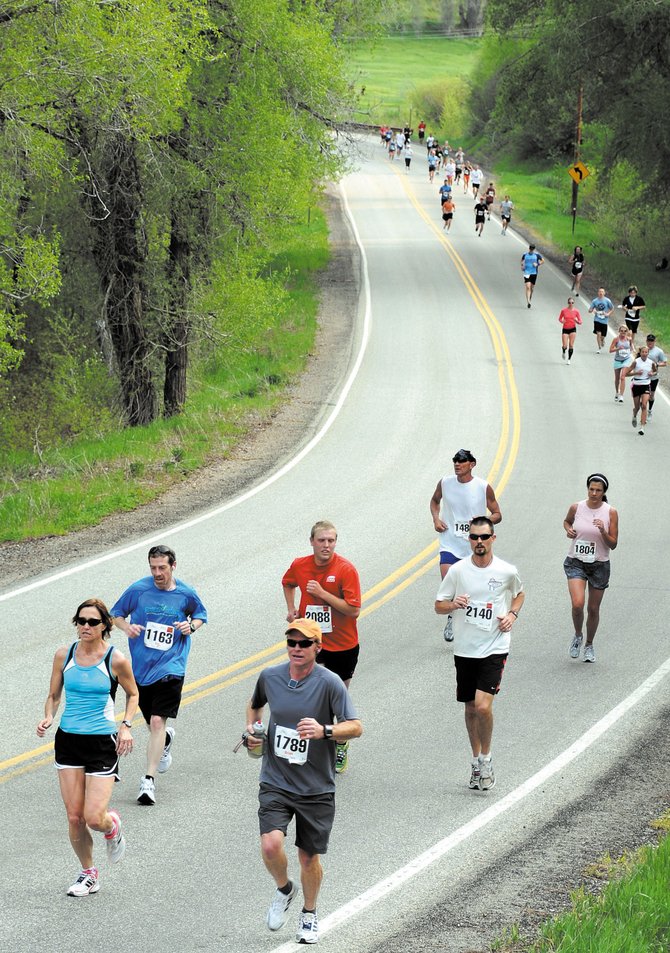 Step by step, year by year, Steamboat Marathon binds lives
Steamboat Springs — It's just a race — on the surface, at least.
The event kicks off the Steamboat Springs tourism season and brings waves of runners from Denver to Delaware. To many, however, the Steamboat Marathon is much more than a date in June and a long ribbon of pavement.
To them, to the regulars, it's an annual early-summer ritual and one that in its 31 years has woven itself tightly into their life stories. It was the race they trained for the year they first moved to town, the one they ran soon after meeting their significant other or the one they ran with a baby on board.
It may just be a race, but to many who make marathon weekend a regular commitment, the event almost serves as a way to mark time in their lives, as a calendar they've kept, step by step, for years, and one that encompasses many of their most important memories.
Cara Marrs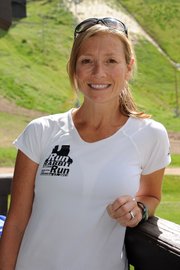 For Cara Marrs, the Steamboat Marathon is the story of her life in Steamboat. She ran the half-marathon last year while pregnant with her son, Max. She completed it while stricken with the flu the year before. She ran the 10-kilometer race in 1987 soon after moving to town. She did it again in 1998, months after she broke her ankle in a late-season skiing accident, and in 2003 she ran it the day she and her husband, Dave Marrs, moved from a rental to their new home.
"That was a long day," she said.
In 2002, she ran the half-marathon six weeks after her mother had died, a picture tucked into her pocket to provide strength for a weakness no energy gel could quench.
This year should be memorable, as well: 2012, the year she ran the full marathon for the first time.
Paul Sachs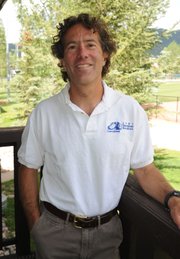 Paul Sachs sees his children grow up when he recalls his time with the marathon. He's been directing it for 12 years and was the assistant director the two years before that.
"I can measure a lot of life around the marathon," he said. "Last year, my second daughter was graduating high school on marathon weekend and my kindergarten daughter was in the emergency room.
"That happened with my older daughter, too, 10 years before that."
Sachs has five daughters. He said he remembers shaking his oldest two awake early on marathon Sunday. They're both now off to college and beyond, and his three younger daughters at times lend a hand in the race organization.
"It's come full circle," he said.
Karen and Jeff Hasstedt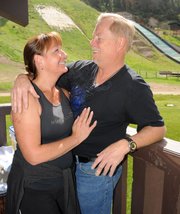 For Karen Hasstedt, the Steamboat Marathon weekend started as a nice vacation away from the Front Range for her and her daughter. That was for the 15th annual edition of the event. She hasn't missed one since, a fact made obvious by the marathon posters that now fill the walls in her house.
Along the way, she met her husband-to-be, Jeff.
"That was right before the race, and I told him we were going to Steamboat and he could come up and get a room if he wanted," Karen said.
He came and ended up running his first 10K while pushing Karen's granddaughter in a stroller through the course.
The years all have a story. There was the year it snowed, when Karen and several other runners got chased out of a barn near the start where they sought shelter before the race. Jeff ran the 10K in 2004 and talked such a big game afterward that 2005 became the year Karen secretly signed him up for the half-marathon — and then forgot until they showed up at registration.
She plans to tackle the half again this year, and it, too, will definitely be remembered thanks to an unfortunate swelling in her face: 2012, the year she ran despite suffering from a spider bite.
Scott Stein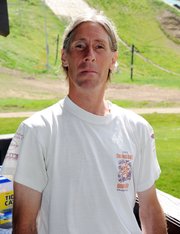 For Scott Stein, 1997 was the year he discovered his favorite vacation spot.
"I love the scenery here," he said. "It's not like this in the Chicagoland area."
That year, he spent just a few days in town before the race, trying to acclimate. He's so grown to love the town that he now sets aside more than two weeks for the trip.
It's been a sacrifice, and only the most serious of crises have kept him from running the race. For example, 2008 was the year he came even though an injured knee kept him from running. He couldn't make the trip in 2010, the year he was unemployed. The next two races, however, 2011 and 2012, will be remembered as the years he saved all year long working at a grocery store to travel to Steamboat to run the marathon.
"I get tired of the rat race in the Chicagoland area," he said. "This gives me something to look forward to."
Jane Sindell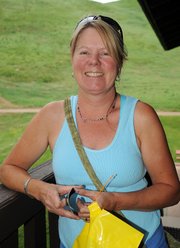 Jane Sindell will remember 2012, the year she came back to the Steamboat Marathon.
She first began in 1994 and ran the next three years. 1997 became not only one of the years it snowed, but also the year she cut her time to better than four hours.
"I have a lot of great memories from those days," Sindell said.
She kept doing the half-marathon even as life took her out of Steamboat, briefly to other spots across the state and eventually back to South Routt County, where she now lives. She took a break after the 2005 event, but 2012 is the year she's going to turn 50, so she figured it had better be another year she runs on marathon weekend.
Tasha Thrasher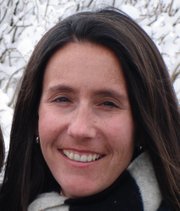 Steamboat runner Tasha Thrasher easily can remember 1999, the year she decided to run the marathon.
"I'd told myself I'd do it before I was 25, and right then, I was 25," she said. "It was too much for me. I don't think I'll ever do another marathon."
She's still been a regular participant on marathon weekend, running each race. She ran the 10K in 1997, the year after she moved to Steamboat. She excelled at the half-marathon, and 2004 became the year she recorded her fastest time, 1 hour, 46 minutes. Then 2007 became the year she ran pregnant, unknowingly hauling son Tristan along for the ride.
Neither Tasha nor Tristan are likely to forget 2012, the year the four-year-old runs for the first time.
"He's so excited," she said. "He's doing the Fun Run. He said, 'I want to do it. I'm going to win, just like you.' I'm just getting over a sinus infection, so I'm just hoping to finish in under two hours."