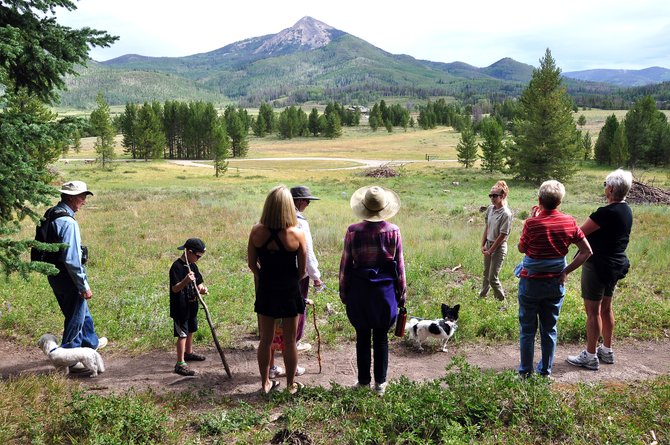 Summer visitor numbers strong at Routt County's state parks
A walk in the park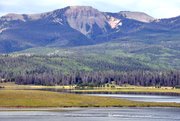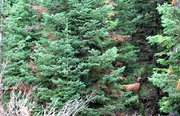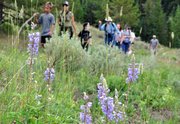 Hahn's Peak — Mark Lehman blames the rain for the extra phone calls he has been getting at his office lately.
"People are chomping at the bit to get some campfires going out here," said Lehman, a park ranger at Stagecoach State Park. "But they're being patient because they know what kind of danger we're up against."
Stringent fire restrictions have prevented campfires in Routt County, and in its state parks, for more than a month now.
But personnel at Stagecoach, Steamboat Lake and Yampa River state parks reported Sunday that visitors still are filling their campgrounds to capacity nearly every weekend this summer.
Matt Schuler, senior ranger at Yampa River State Park, said the fire bans have had little to no impact on the recreation season at his park just west of Hayden.
The visitor log actually has grown this summer.
He said the park saw 17,400 visitors last month, 25 percent more than it did in June 2011. He added that the nearby Elkhead Reservoir State Park, which spans across Routt and Moffat counties, saw 19,000 visitors last month.
"People are still coming out to the parks," Schuler said. "With a $7 price tag, it's a relatively inexpensive form of entertainment in Routt County. You can pack up your car and spend your whole day outdoors."
Local fire officials on Tuesday advocated for easing the fire restrictions because of an abundance of rainfall this month. The Routt County Board of Commissioners will decide Tuesday whether to lower the restrictions from Stage 2 to Stage 1, which could allow for campfires at the state parks.
Campers still cannot roast s'mores and hot dogs on an open flame. Instead, they huddle around lanterns and other "legal" light sources at night, Lehman said.
And during the day, hundreds of hikers, boaters and anglers are taking advantage of the parks interpretive weekend events to pass the time.
Keeping parks fun
DeAnna Thoma is one of the employees charged with keeping Routt County's parks fun during the weekends.
On Sunday, 18 hikers hailing from places as far away as Chicago and as close as Golden turned to the interpretive guide to turn a 1.1 mile hike along Steamboat Lake into something more meaningful than a gentle stroll.
At the start of the hike, Thoma gestured to nearby Hahn's Peak and recounted the history of its namesake, Joseph Hahn, a gold prospector from Germany who died in Middle Park in 1867 after a business partner didn't return with winter supplies.
Moving along into an Aspen grove, Thoma said the trees were the first to spring up after pine beetles ravaged the area. She added that the groves of trees are connected by the same root system.
Then, she spotted markings on a tree she attributed to a hungry porcupine.
Visitors also learned about a 30 pound beaver named "Justin Beaver" that lives in the park and about the white powder from the bark of an Aspen tree that can be used as SPF 5 sunscreen.
"I feel that educating people about the environment is the best way to encourage them to preserve it for the next generation," Thoma said after the hike. "If someone finds out something interesting about the environment around them, like the beavers or the different types of trees, they're more likely to go home and tell their friends about it."
Thoma moved to Colorado in May after she graduated from California State University in Fullerton, Calif.
She had little time to become an expert on the flora and fauna of Steamboat Lake, but she turned to books, websites and the input of locals to quickly learn enough to tell hikers the story of the area.
The educational events at Steamboat Lake continue this weekend. Highlights include a Saturday talk by Colorado Division of Parks and Wildlife Regional Wildlife Manager Jim Haskins on black bears and a bird-watching hike led by Thoma at 9 a.m. Sunday. Events at all of the parks require the purchase of a day pass.
To reach Scott Franz, call 970-871-4210 or email scottfranz@SteamboatToday.com