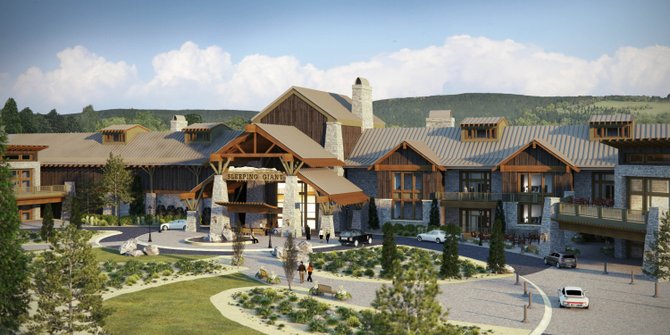 Community meeting Monday in Steamboat to discuss proposed casino
Past Event
Monday, July 30, 2012, 5:30 p.m.
Olympian Hall, Howelsen Hill, Steamboat Springs
Not available
Steamboat Springs — Hayden Mayor Jim Haskins says compared with 13 years ago, residents are more open and willing to listen to the idea of a casino being built near Yampa Valley Regional Airport.
"I haven't heard people dig in on one side of the issue," Haskins said Friday. "It's very different than last time."
In July 1999, the Northern Ute Indian Tribe approached the town about building a casino near YVRA. A survey of 450 Hayden residents found that 70 percent were against it, and the Hayden Town Board voted unanimously to deny the proposal.
This time, Haskins said he thinks residents are eager to learn about the proposal before forming an opinion. He said that was evident July 5 during the first community meeting hosted by the partners in the Sleeping Giant Group. Haskins was out of town for the meeting but said he was told about it by his wife, who attended.
A similar meeting is being held in Steamboat at 5:30 p.m. Monday at Olympian Hall at Howelsen Hill Lodge.
"I hope a lot of people come out to the meeting; I think that's important," said Steve Hofman, a Steamboat resident who is one of the partners in the development group.
Hofman and the other partners will give an overview of the project and then answer questions. He said the meeting in Hayden was attended by more than 100 people and lasted about two hours.
"I think the people in Hayden were very focused on the impacts in Hayden," Hofman said. "I think the people in Steamboat will be focused, as they see it, on the impacts in Steamboat."
Hofman expects questions again will come up about impacts on law enforcement and infrastructure needs to support a casino, hotel and entertainment venue. He expects that some second-home owners will attend and that there will be questions about Steamboat's marketing image as a ski town. The development partners think by building the casino, Steamboat would benefit from increased tourism, which a market study paid for by the group estimated could grow by 15 percent, or 58,000 visitors a year.
As the group continues its series of community meetings through the summer, Hofman said members have started negotiating with management companies who would represent them during negotiations with Native American tribes, one of which would own the casino if it wins community, federal and gubernatorial approvals.
Hofman said none of the management companies they have spoken with think it would be difficult to find a positive tribal partner.
"The negotiations are going well," Hofman said.
To reach Matt Stensland, call 970-871-4247 or email mstensland@SteamboatToday.com