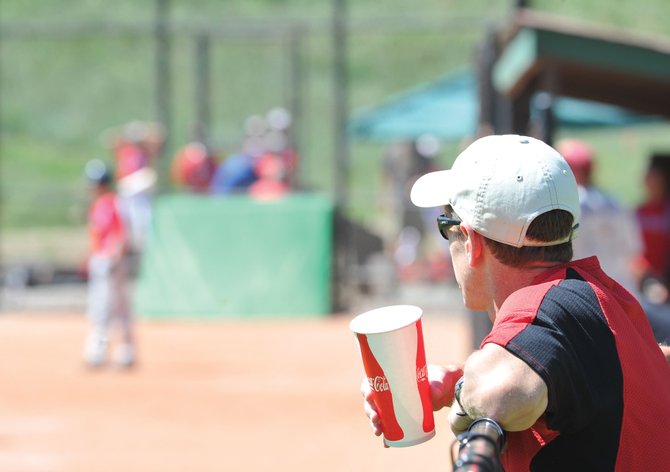 After Triple Crown, tourism to peak with Steamboat Wine Festival
Steamboat Springs — Steamboat's hospitality workers might catch their breath this weekend before one of the biggest tourism periods of the summer season arrives Aug. 3 to 5.
This weekend still will be busy. The lodging barometer issued by the Steamboat Springs Chamber Resort Association on Wednesday anticipates local lodging properties to be more than 58 percent full Saturday with at least 8,600 visitors spending the night here. And the resort community's experience on July 21, when another 1,300 guests showed up after the lodging barometer was released, demonstrates that weekend travelers are making last-minute plans.
This weekend offers a chance for local fans of youth baseball to catch the flavor of a live televised sporting event as Triple Crown Sports hosts the championship game of its World Series for 13-year-olds at 7:30 p.m. Saturday at Howelsen Park's Vanatta Field.
"We'd love to have locals come out for the telecast," tournament manager Jason McCoy said.
The tournament is attracting 26 teams, primarily from west of the Mississippi River but also including a team from Ohio and one from Illinois, McCoy said.
The Ride 4 Yellow and Relay For Life cancer fundraisers also are this weekend, with Ride 4 Yellow's Benefit Bash taking place at 5:30 p.m. Saturday at Slopeside Grill.
Already, the first weekend in August promises to be busier with 11,200 visitors on the books.
Mainstreet Steamboat Springs Manager Tracy Barnett reported this week that organizers have told her reservations for the Steamboat Wine Festival from Wednesday to Aug. 5 already are trending 40 percent ahead of 2011. And the Chamber's look-ahead shows mountain hotels, downtown lodging properties and U.S. Highway 40 lodgings all more than 85 percent full for the night of Aug. 4.
With the local First Friday Artwalk rolling into the Wine Festival's Stroll of Steamboat Grand Tasting on Aug. 3 at downtown restaurants, Barnett is urging preparedness.
The "weekend should be pretty close to a sell-out," Barnett wrote in an email. "Downtown businesses should be prepared to be very busy."
The greatest opportunity for people hoping to book lodging accommodations here during the first weekend in August will be to look for a mountain condominium; the early forecast shows those properties at 65 percent full. Downtown properties already are 95 percent booked.
The weekend of Aug. 3 to 5 already is front-loaded by the third straight week of Triple Crown Sports' youth baseball World Series. Those teams begin arriving Tuesday.
To reach Tom Ross, call 970-871-4205 or email tross@SteamboatToday.com