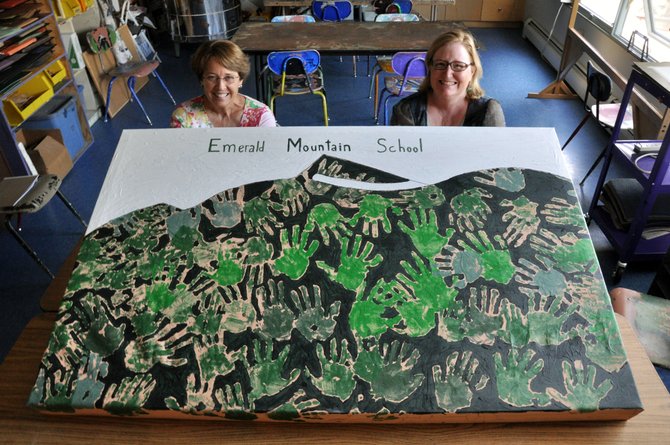 Steamboat's Lowell Whiteman Primary School to change name
Steamboat Springs — Lowell Whiteman Primary School is making a new name for itself.
Starting next month, the private school in downtown Steamboat Springs will become the Emerald Mountain School.
"It's very exciting," Head of School Sharon Mensing said about her school's name change. "One of the things that has happened here is we haven't been able to tell our story. We are carrying the same name as (The Lowell Whiteman School) even though we're not connected. We have to explain who we're not before we explain who we are."
The school's board of directors signed off on the name change in May.
Since it was founded by Nancy Spillane in 1993, the primary school has shared Lowell Whiteman's name with the boarding school Whiteman founded north of Steamboat Springs, but the two campuses are not affiliated with each other.
The primary school serves kindergarten, elementary and middle school students.
The boarding school serves high school students.
Mensing, who recently finished her first year at the school, said the primary campus started pondering a name change shortly after it was formed.
Spillane earned the blessing of Whiteman to name her school after him while Spillane's husband, Jim, was headmaster of The Lowell Whiteman School. Mensing said the name gave the school credibility early on but since has created a perception that the campuses are connected.
"We said, 'Let's end the confusion once and for all,'" Lowell Whiteman Primary School Admissions Director Debbie Gooding said.
Gooding has worked at the school since it opened. She said Thursday that bills between the two campuses sometimes get crossed and that job applicants occasionally show up at the wrong campus for an interview.
"We've had a wonderful history with our old name, but now we will be distinct," she said.
School leaders found their campus's new name in an archive. Mensing said about six or seven years ago, students at the primary school were asked to brainstorm a list of potential names for the school.
Mensing said while she doesn't know what student submitted Emerald Mountain School, it fits the campus perfectly.
"Emerald Mountain School really came to the top because it reflects so many things we are," she said. "Like an Emerald, this school is multifaceted. Emerald is green, and the school has an outdoor education program. Emerald Mountain itself is a beloved part of our town, and the school is really a beloved part of our town, too."
Lowell Whiteman Primary is the second local private school to change its name this year. In February, Christian Heritage School renamed itself Heritage Christian School.