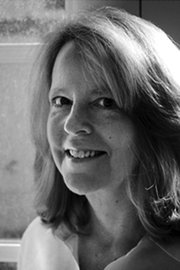 Past Event
Saturday, July 7, 2012, 5 p.m. to 10 p.m.
,
Not available / $10 - $25
Past Event
Sunday, July 8, 2012, 1 p.m. to 3 p.m.
Museum of Northwest Colorado, 590 Yampa Ave., Craig, CO
Not available / Free
Craig — Two young women step from a train in Hayden, the second-to-last stop on the Denver, Northwestern & Pacific Railway.
The date is July 27, 1916, and these women of refinement are far from home.
Dorothy Woodruff and Rosamond Underwood were educated at one of the first women's colleges, and they have tasted the finer hints of Europe, Dorothy Wickenden, Woodruff's granddaughter, would write nearly a century later.
Yet this trip isn't merely a sightseeing excursion or a detour on the way to a gilded future in the East. The women are leaving that life behind for a new one in the West.
Wickenden recounts Woodruff and Underwood's lives as country schoolteachers at Elkhead School north of Hayden in her book "Nothing Daunted: The Unexpected Education of Two Society Girls in the West," published in 2011 by Scribner.
The Westchester, N.Y., resident will be the featured guest at a free book signing from 1 to 3 p.m. Sunday at the Museum of Northwest Colorado, 590 Yampa Ave., Craig.
The book signing dovetails with other events this week in the Yampa Valley, including a barn dance and barbecue at 5 p.m. Saturday at the historic Hayden Granary, 198 E. Lincoln St., Hayden.
The event costs $25 per person and includes live music. Proceeds benefit the Hayden Heritage Center.
Janet Gerber, Museum of Northwest Colorado assistant director, has yet to finish reading "Nothing Daunted" but likes what she's read so far.
"Absolutely," she said. "It's very detailed to start out with, but she's really setting the tone for the rest of the book."
"She's a wonderful writer," Gerber added.
Wickenden has a long list of credentials to speak to her experience in the craft.
She has served as the executive editor of The New Yorker since 1996, and she was national affairs editor at Newsweek from 1993 to 1995.
She also teaches narrative nonfiction at The Writers' Institute at The City University of New York's Graduate Center, according to her website, www.nothingdaunted.com.
The idea for the book took root in 2008 when Wickenden stumbled upon a cache of her grandmother's letters, some of which she wrote when she began teaching at Elkhead School with Underwood.
As Wickenden thumbed through the forgotten missives, she read how her grandmother first encountered Hayden residents, who were "all agog" at their arrival yet greeted them with warmth, Wickenden wrote in the prologue.
"One man could barely be restrained 'from showing us a bottle of gall stones just removed from his wife,'" she wrote, quoting one of her grandmother's letters.
Woodruff's letters spoke to the life she knew and grew to love in Northwest Colorado.
She and Underwood may have society girls by birth, but they also were trailblazers at heart "who shunned convention to head out to what was still, in many ways, the Wild West," Wickenden wrote.
Copies of "Nothing Daunted" are available at the Museum of Northwest Colorado. For more information about Sunday's book signing, call the museum at 970-824-6360.
For more information about Saturday's barn dance and barbecue, call the Hayden Heritage Center at 970-276-4380.