Steamboat seeking replacement for retiring principal
Tuesday, January 10, 2012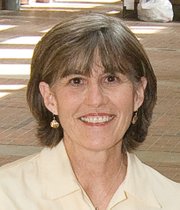 Steamboat Springs — The Steamboat Springs School District is working to find a replacement for outgoing Strawberry Park Elementary School Principal Celia Dunham, who at the end of this school year will retire from the district she has served for more than 30 years.
The School Board approved Dunham's retirement in May, and the principal now is in the final stretch of a one-year post-retirement contract that allows her to work 110 days per calendar year under provisions of the state's Public Employees' Retirement Association.
Superintendent Brad Meeks said Tuesday that the district will accept applications for Dunham's position until Jan. 20, and candidates will be interviewed after that application deadline has passed. Meeks added that the district is considering internal candidates as well as candidates who apply from outside the district.
Dunham started with the Steamboat Springs School District in 1977 as a substitute teacher and was hired full-time at Soda Creek Elementary School the following year. In 1992, she started at Strawberry Park, where she has remained since. She twice was named the district's teacher of the year — in 1996 and 2004.
"Celia has been a great asset to the district, both as a teacher and an administrator, and she will be missed," Steamboat School Board President Brian Kelly said Tuesday. "She has especially been good at training the young staff members who serve underneath her."
Meeks said he expects Dunham's replacement to be selected early next month.
To reach Scott Franz, call 970-871-4210 or email scottfranz@SteamboatToday.com