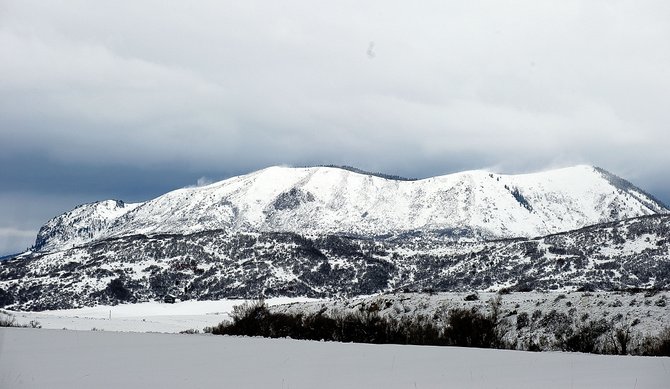 No reports of damage in Steamboat despite strong overnight winds
Updated February 23, 2012 at 10:34 p.m.
At a glance
Thursday power outages
■ At about 1 a.m., a power line went down along U.S. Highway 40 near Milner. Power was out to 388 customers and was restored by 6:50 a.m.
■ At about 1 a.m., a tree fell on a line on Routt County Road 62 in Clark. Power was out to 30 to 50 customers. Power was restored by Thursday afternoon.
■ At about 1 a.m., power went out to about 30 customers near Pear Lake in North Routt County. Power was restored by Thursday afternoon.
■ Power went out at about 1:52 a.m. to 36 customers southwest of Steamboat because of a downed line on C.R. 43. Power was restored at 8:50 a.m.
■ A tree fell on a power line along C.R. 179 and knocked out power to about 15 customers at 7:48 a.m. Power was restored at 9:44 a.m.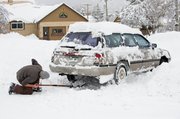 Steamboat Springs — About 500 Yampa Valley Electric Association customers in Routt County felt the brunt of strong winds that came through the region early Thursday.
YVEA Operations Manager Bill Caynor said power had been restored to most homes by midmorning. About 60 to 80 customers in North Routt County still were without power early Thursday afternoon, but it was restored later in the day.
Strong winds wrecked havoc on the Front Range, but no major damage was reported in Routt County.
The overnight winds here were strong nonetheless, with a gust of 54 mph measured at 1:37 a.m. Thursday in Steamboat city limits, according to the National Weather Service.
Winds from the west accompanied a strong cold front that passed through the region overnight. Sustained winds in the 30 mph rage were measured between 1 and 2 a.m. Wind speeds were in the upper teens and 20s the remainder of the night. By 10 a.m. Thursday, the sustained winds had leveled off to the teens, with gusts in the low 20s.
Mel Stewart, acting deputy fire chief of Steamboat Springs Fire Rescue, said firefighters responded at 12:53 a.m. Thursday to one of the downed power lines behind a house in the 22700 block of U.S. Highway 40.
Steamboat Ski and Resort Corp. spokeswoman Loryn Kasten said the winds didn't have a major impact at the ski area. She said wind speeds there also were measured in the teens and low 20s. The ski area did not measure overnight winds.
"We may have to slow some chairs here or there, but we haven't had to shut anything down," Kasten said.
Yampa Valley Regional Airport Assistant Manager Dean Smith said winds weren't impacting flights at the Hayden facility. He said winds Thursday morning were about 15 to 20 mph and headed straight down the runway.
"We've got good, clear skies," Smith said.
Heavy snow and high winds during the past week have increased avalanche danger across the state.
"Snowfall since the weekend has added a very large load to the snowpack," read a statement from the Colorado Avalanche Information Center. "Strong westerly winds have drifted that snow into extensive wind slabs and drifts on north to east to south facing slopes. The combination has created very dangerous avalanche conditions.
The danger is rated as high in the Steamboat and Flat Tops zones, meaning natural avalanches are likely and human-triggered avalanches are very likely.
To reach Matt Stensland, call 970-871-4247 or email mstensland@SteamboatToday.com