Andy Bockelman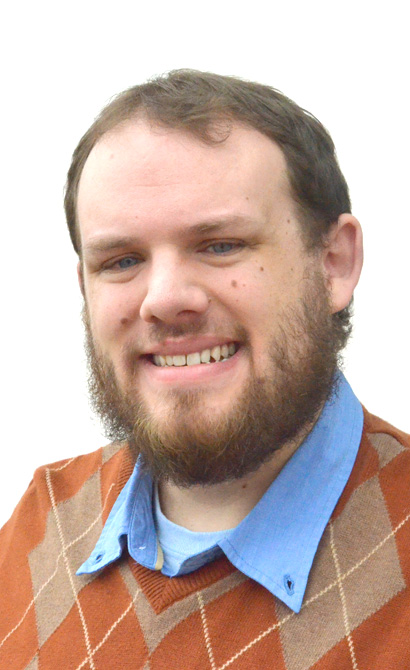 Andy Bockelman is a member of the Denver Film Critics Society, and his movie reviews appear in Explore Steamboat and the Craig Daily Press. Contact him at 970-875-1793 or abockelman@CraigDailyPress.com.
Find more columns by Bockelman here.
Rise of the Guardians
Rating: 2.5 out of 4 stars
Run time: 97 minutes
Starring the voices of: Chris Pine, Alec Baldwin, Hugh Jackman and Isla Fisher.
Now playing at Wildhorse Stadium Cinemas and at the West Theatre in Craig.
For a full list of this week's movie times, click here.
Steamboat Springs — When you think of how many reimaginings certain holiday icons have gone through, it's enough to make you scream rather than sing "fa-la-la-la-la" or indulge in a handful of Peeps.
It would be phenomenal if we could go just one year without a new movie or TV special sans new versions of jolly fat men or generous rabbits. But even with the barrier of "seen it, done it, been there," a cartoon like "Rise of the Guardians" still has charm to spare.
The innocence of children is a fragile thing. The beings responsible for preserving the magic of the young and young-at-heart are known as the Guardians of Childhood, and among their ranks are the likes of Santa Claus (voice of Alec Baldwin), the Easter Bunny (Hugh Jackman), the Tooth Fairy (Isla Fisher) and the Sandman.
For centuries, the foursome has kept wonder alive for the kids of the world, but their oldest enemy has become a threat once again — Pitch, the boogeyman (Jude Law) who specializes in spreading fear and nightmares.
In need of help to combat their greatest foe, the Guardians look to bring a new member into the fold. The likeliest candidate is the spirit of winter, Jack Frost (Chris Pine), but the silver-haired sprite has no interest in joining their group and taking up new responsibilities.
However, he may not have much choice when the malevolent marauder puts his plan to plunge the world into darkness into full effect.
In his first animated feature, Pine proves he has a knack for voice work as the feisty, fun-loving soul responsible for snow days, that little nip in the air and the intricate frozen designs left on windowpanes. But Jack is more than just a seasonal Peter Pan with a dye job — he's stuck in an existential crisis after years of remaining completely invisible and intangible to those who frolic in the snowflakes he brings and unsure how he came to be in the first place.
Naturally, the last thing he wants is to hang out with the people whose existence is never in question for the children of the world.
Between Jack's ice-capades and the gold vs. black sand creations orchestrated by Sandy and the Boogeyman, there's no lack of visual amazement in this often beautiful but more often confusing cartoon from DreamWorks Animation. When it sticks with the cool main character, it's downright great, following his journey from free-wheeling imp with a magical staff to protector of all kid-kind.
It's the rest of the Guardians who are hard to take, specifically the ones who have starred in plenty of their own stories over the years. Last year alone we had "Hop" and "Arthur Christmas," so how many more do we need?
The alternate monikers from William Joyce's children's books "The Guardians of Childhood" are barely used, and probably for the best.
Nicholas St. North, OK. Toothiana, fine.
But, be honest, could you really take characters named E. Aster Bunnymund or Sanderson Mansnoozie seriously?
The fact that all these enchanted folks take orders from someone known as the Man in the Moon — God? — only makes you wonder if the creators are pushing religion, secularism or something in between. Yeah, that's just the kind of question you want to raise around the holidays.
In spite of its poorly constructed subtext, "Rise of the Guardians" still succeeds where it counts, by giving us a loving, if labored, look at the icons who make life special for the young 'uns. That kind of magic of childhood belief is something you just can't avoid feeling deep in your belly.
Andy Bockelman is a Craig resident, freelance writer and Denver Film Critics Society accredited film fanatic who occasionally reviews movies playing in Steamboat Springs.