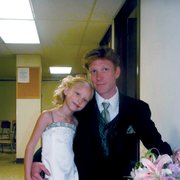 Investigation continues
National Transportation Safety Board Investigator Jennifer Rodi said Tuesday that a witness reported seeing Peter Landherr take off from the Glenwood Springs Municipal Airport at 1 p.m. Friday.
But a witness who was near the crash site north of Milner at 4 p.m. that day did not report seeing the plane.
"We need to clarify that," Rodi said about the timeline, noting that it is important for investigators to determine exactly when the plane crashed so they can analyze things including what the weather conditions were like at the time. "Everything hinges on the timeline of the crash."
Rodi said the plane, a 1963 Piper PA24, exhibited signs of vertical crushing from the bottom up and appeared to have a "relatively flat" impact angle. She said the aircraft was not equipped with a black box or voice recorder, but investigators did recover a handheld GPS that they hope can map the path of the flight.
Rodi said she hopes to release a preliminary report on the crash by Friday.
She added the NTSB also is looking into a report that maintenance was performed on Landherr's aircraft last week in Glenwood Springs.
Steamboat Springs — Rachel Landherr said her ex-husband Peter, 36, always had a sense of urgency about him.
When Peter was in a nearly fatal motorcycle accident 12 years ago, he was determined to get back on a bike while still nursing a broken hip.
When the couple found pay stubs revealing Rachel's uncle had left behind a wildflower business, Peter quickly got out books and started studying wildflower species and memorizing their Latin names. He and Rachel continued the business on the 20-acre farm they renovated in Walnut Grove, Minn.
And when Peter found a grand piano above a third-generation bakery where he used to live with Rachel, he learned to play it in a month.
"There were a lot of sparks between us," Rachel said as she recalled how she first met Peter at an orchestra at Guthrie Theater in St. Paul, Minn. "We had an instant connection."
Peter had a college vocabulary when he was just 8 years old, Rachel said. He went on to become a potter, a pole-vaulter and a construction worker.
"He believed he could do anything," she said.
The couple recently divorced, but they remained close.
Flying back home
Rachel was expecting her ex-husband to arrive back home in Minnesota from Colorado on Saturday morning.
Peter wanted to be with Rachel and their four children while a veterinarian put down the family's dying dog, Schuck.
"And he didn't show up and that wasn't like him, so I was concerned," Rachel said. "I called him a couple of times and texted him."
Rachel learned Saturday night that Peter was found dead in the wreckage of his plane north of Milner.
A sheep herder discovered the crash at about 10 a.m. Saturday, and investigators still were working Tuesday to determine exactly when the plane came down.
Family members think Peter was flying from where he was living in Glenwood Springs back home to Minnesota when the plane crashed.
Rachel said that Peter was a pilot for about a year and that he moved to Colorado in 2010.
The couple own a home in Grand Lake.
"Peter was extremely adventurous," Rachel said. "There was a lot of beauty in that because he looked at something and he would find a way to do it. He had more experiences in his life than most people have in their entire life. He lived every day like it was his last."
Living on
Rachel said Peter will live on through their daughter Elsa, 7, and their three boys, Fritz, 12, Quinn, 6, and Tellef, 4.
"I see him in all of my kids," she said.
She said Elsa has her father's ability to memorize things and a passion for music, and the boys share their father's sense of adventure.
"When you tell your children they're not going to see their dad again, it's heartbreaking," Rachel said. "I'll miss Peter for my own reasons. He was a good friend of mine. But I'm sad they didn't get to grow up with him. He was fun. It was fun to watch him and the children play together."
She said Peter taught his children to play and to not give up, to enjoy life and to go on adventures.
"They'll pack up a bag and go on a lot of adventures together," Rachel said about her children. "They'll use their imaginations and go into the woods and build cities together."
She said that even after hearing about their father's death, the children played. They jumped on the trampoline. They had a fire. They swung on a rope swing.
"They cried a lot, too, but they really celebrated his life," Rachel said.
To reach Scott Franz, call 970-871-4210 or email scottfranz@SteamboatToday.com