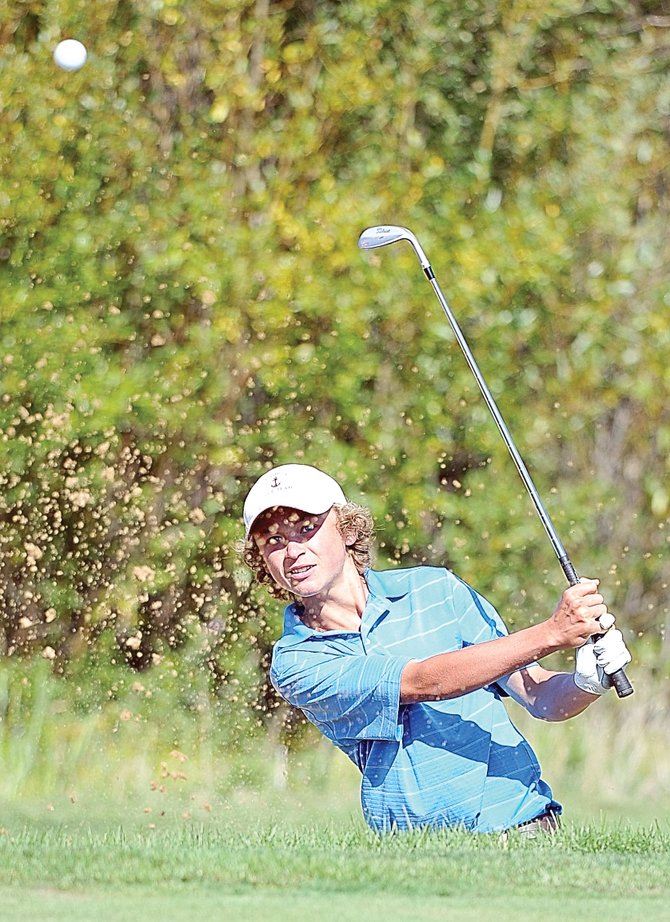 Steamboat Springs High School golf team prepares for season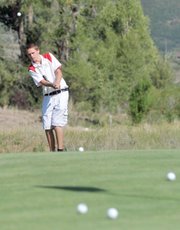 2012 Sailors boys golf schedule
Steamboat Springs — At this point last year, Steamboat Springs High School golf coach Steve Dodson sat down, surveyed his roster and begrudgingly admitted it could be a long year.
Steamboat returned just one player with varsity experience. It had multiple freshmen and sophomores battling for varsity time, and thoughts of sending players to the state tournament seemed far-fetched.
Fast forward to Tuesday, and Dodson still has worries. But this time, they're of a different variety.
He is going to have a heck of a time paring down his regular-season varsity roster to five players.
And the four who go to regionals?
"That's a really difficult decision to make," Dodson said. "It's a numbers game. We'll look at their scores, but the choice will be based on other aspects, too."
The golf team is the first fall sports team to begin. The team will have an 18-hole team tournament Wednesday before departing in the afternoon for the first tournament of the year.
The team opens the season Thursday in Battlement Mesa.
Whereas inexperience dotted the roster last year, the Sailors return every player from last year's regional team. Led by junior Erik Sobeck, who was the lone member to qualify for state last season, Steamboat should feature as many as nine golfers that could make the varsity team.
"Last year, we were all struggling to break 80 every tournament," Sobeck said. "This year, there will be a lot of disappointment if we don't shoot in the mid-70s."
In addition to Sobeck, other golfers in the conversation for varsity spots include Andrew Firestone, Brandon Martin, Sam Samlowski, Casey Weston, Jack Lupori, Spencer Petersen and Sam Scheer.
"It's a nice mix," Dodson said. "But it's going to be difficult to pick four to five kids each week to take on road trips."
As the only returning state qualifier, Sobeck said he is much more comfortable this season. He said that his game is much better and that the experience of last year's state tournament is a driving force in his game.
"State was different. It's a two-day tournament," said Sobeck, who finished 63rd last year. "It lets you know how much golf can change from day to day."
The team again hosts an event Sept. 13 at Haymaker Golf Course. The regional tournament takes place Sept. 18 at Conquistador Golf Course in Cortez. State is Oct. 1 and 2 at Cobble Creek Golf Course in Montrose.
"Our goal is to always qualify for state," said Dodson, who has had a player or team qualify for state 10 years in a row. "We want to let them go experience one of the neater things in their careers."
To reach Luke Graham, call 970-871-4229 or email lgraham@SteamboatToday.com