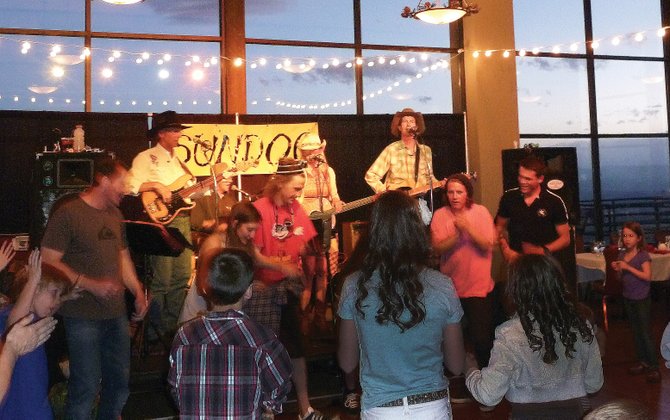 Nicole Inglis: A Steamboat tradition for all
Sundog celebrates more than 1,500 shows
Nicole Inglis: Ski Town Beats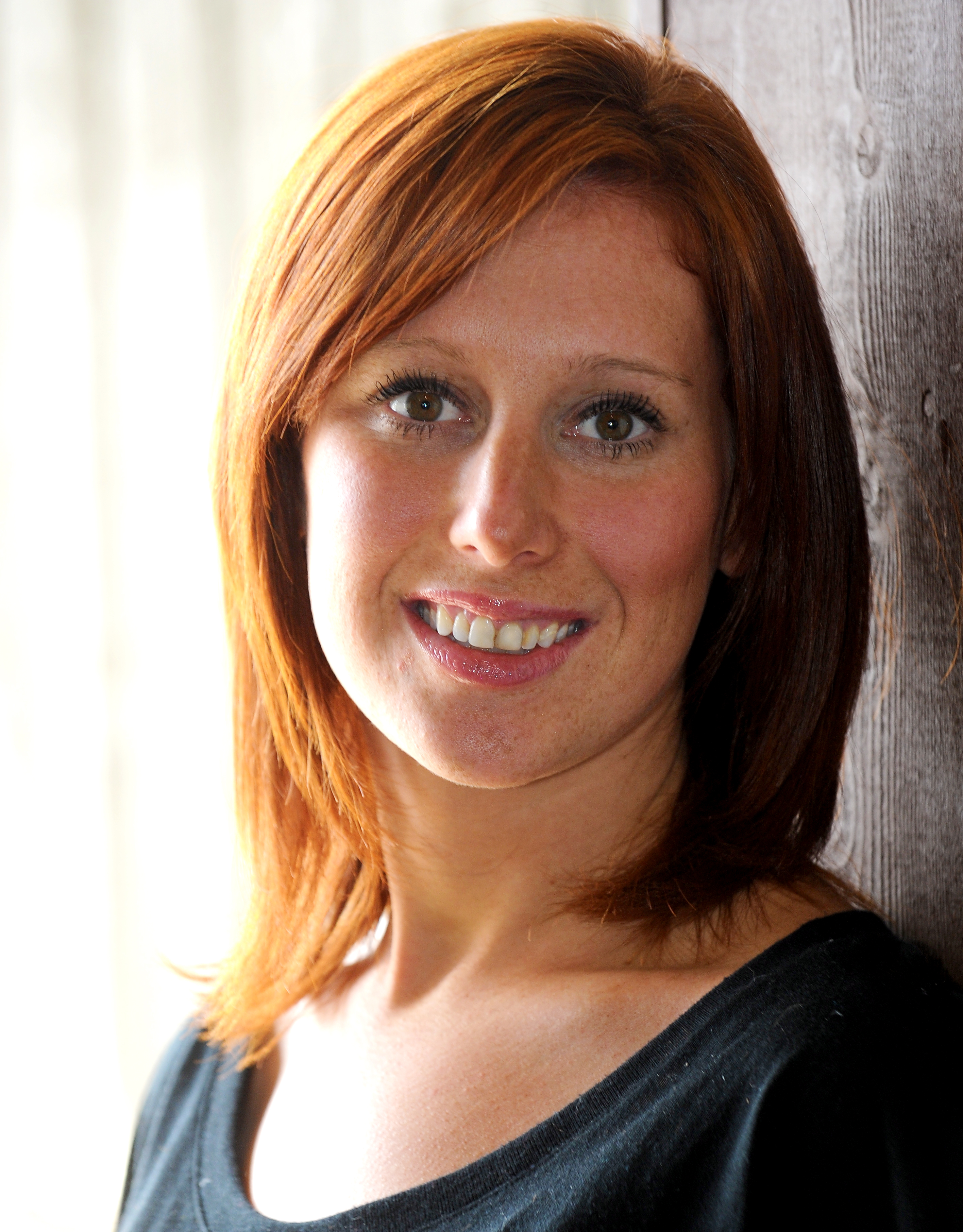 Nicole Inglis' Ski Town Beats column appears periodically in the Steamboat Today. Contact her at 970-871-4204 or ninglis@SteamboatToday.com.
Find more columns by Nicole here.
Steamboat Springs — What is it about the "Hokey Pokey"?
For some mystically musical reason, nearly the entire audience on April Fools Day at Western BBQ at the top of Steamboat Ski Area was moved from their seats as the band Sundog launched into the irreverent dance-along song.
Randy Kelley, who has played the thrice-weekly winter gig for 23 years with Sundog, thinks he might have an idea why.
"It's a goofy song, and people don't take themselves too seriously," said Kelley, who plays guitar and fiddle. "I think people like to see the band just have fun."
And Sundog has done just that for more than 1,500 shows.
Kelley, Deanna Webb Koebnick, Chris Koebnick and Ron Wheeler have hokey-pokeyed, line-danced, two-stepped and rock-'n'-rolled their way into a third decade of the standing gig, with the sole goal of making sure Western BBQ guests have as much fun as they do.
"Our fun revolves around what they are experiencing," said Chris Koebnick, who has played bass for Sundog since show No. 1 in 1989. "If they're having a good time, we're having a good time. And if we're playing music, it's hard to have a bad time."
Clad in cowboy hats April 1 (show No. 1,513), a good-sized crowd of visitors and locals stuffed itself with appetizers, barbecue and beer while Sundog kicked off the show with country and rock favorites.
Then came the shticks: the Hokey Pokey, the Chicken Dance and the Western BBQ tradition of the Spoons Game.
The Spoons Game was no shtick to begin with: It was a tactic used about a decade ago to get a group of rambunctious youngsters to stand still.
But throughout the years, it has evolved into a nightly tradition that leaves the winner — whoever can stick a spoon to their nose the longest — with the highly coveted prize of a can of sauerkraut signed by the band.
While Kelley said adults are welcome to enter the competition ("take the 'dull' out of adult" is one of the band's favorite sayings), they have a scientific disadvantage.
"Adults can't win the spoon contest because our complexions change as we get older," he said.
While the shows have a similar structure night after night, there's a reason the band doesn't get bored.
"No matter how many times you have to repeat something, you can always find something different in it," Kelley said. "Different people, different kids. Sometimes we have to find it in ourselves to feel like it's the first night we've done it every night we do it."
Throughout the past two decades, Kelley said, they've seen teenagers grow into adults and bring their own children up to Western BBQ, invariably leading to some touching moments up at Thunderhead.
But there also have been moments so hilarious that the band can't sing because they're laughing too hard.
The Western BBQ guest who grabbed a stick pony and used it as a microphone last Sunday was almost another of those moments.
Deanna Webb Koebnick, singer and guitar player, said that when the gig began, they never dreamed of it lasting 23 years and 1,515 shows.

"It's been interesting and a challenge," she said. "I've grown a lot as a person and matured a lot about my attitudes toward music and entertaining.
"And I think the guys that I work with are really great people. We're a team together."
To reach Nicole Inglis, call 970-871-4204 or email ninglis@ExploreSteamboat.com.