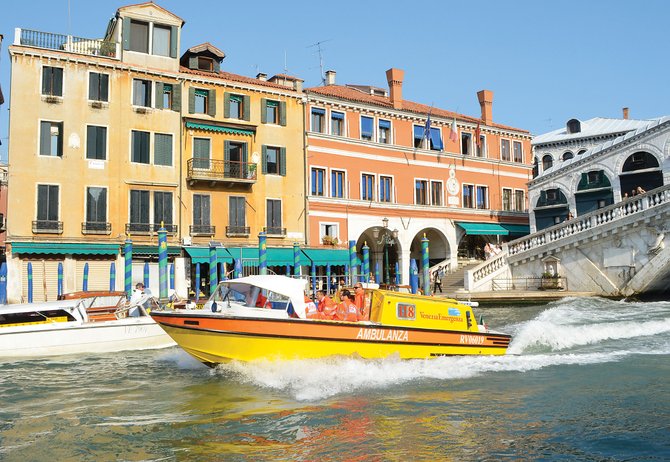 Tom Ross: Sustainable pasta tour
Tom Ross
Tom Ross' column appears Tuesdays and Saturdays in Steamboat Today. Contact him at 970-871-4205 or tross@SteamboatToday.com.
Find more columns by Tom here.
Steamboat Springs — For many years, I suffered from a complex that can be summed up as "Never Been to Europe Syndrome." It gets old listening to 15-year-olds exclaim about how traveling across the pond has broadened their horizons when you haven't been yourself.
Now that I've remedied the Never Been to Europe Syndrome (NBES) with this month's pasta tour of Italy, I have a new affliction to deal with. I feel guilty about frivolously spending that much money in a bad economy.
The thing is, my time had finally arrived, bad economy or not. And I'm ready to travel abroad again. And yes, I can now see over the horizon.
My biggest takeaway from Italia is that people live well with itty-bitty cars. Whether they are Fiats, Citroens, Opels, downsized Mercedes and Audis, Smart cars, Daihatsus or Fords, Italians living in Firenze do not see the need for big cars. Many Italians get their daily thrill from weaving in and out of traffic on beefed-up scooters.
I also learned that a five-hour trip by electric train could be very pleasant. We enjoyed ample leg room and little cups of espresso on the trip from Venice to Milan and finally Monterosso al Mare on the Ligurian Sea. The seating arrangement that included pairs of facing seats on the EuroStar facilitated an interesting conversation with a couple from Melbourne, Australia.
If you discount the fact that the flights to and from Europe consumed vast quantities of jet fuel, our trip to Europe was a lesson in what sustainability means in other Western cultures. This will not come as a revelation to those of you who have rented bicycles in Amsterdam and used Eurail passes to travel from country to country in Europe.
There is one Italian city, Venice, where there are no automobiles or scooters in evidence. In fact, there are no bicycles in Venice — they just wouldn't be practical where packs of pedestrians stream over stone bridges and thread their way in and out of walled streets the width of a Steamboat sidewalk.
To be accurate, the morning commute in Venice still is powered by fossil fuels — crowds of well-dressed business people and students emerge from the train station every morning to climb aboard a floating city bus called the Vaporetto.
The clichéd image of Venice that every American school child has in their head is that of the gondoliers who still ply the canals of Venice. But the canals also carry bustling commercial traffic. All of the goods and food sold in the shops and restaurants arrive first by a little steel barge with its own crane to unload the crates. From there, workers cart cases of wine and pasta along with racks of clothing down tiny streets to the little trattorias and boutiques.
Similarly, every building contractor has a small steel barge he drives in place of a full-sized pickup.
If you hurt yourself in Venice, the ambulance arrives by canal. And several jurisdictions of law enforcement cruise the canals in their "squad boats" to keep the peace.
On the long flight from Amsterdam over the southern tip of Greenland and into Minneapolis, Minn., on Friday, I had time to ponder the way that transportation in Italy differs from what we experience in Colorado.
Steamboat Springs will never be Venice, and I'm not certain I'm ready to give up my six-cylinder sport ute. But I'd consider a tiny Ford hybrid as our second vehicle.
And when you really get down to it, I could have paddled my way to work on the Yampa River throughout this summer and fall. It's that upstream paddle headed home from the newsroom at the end of the day that would have given me trouble.
What this town really needs is a fleet of Vaporettos.
To reach Tom Ross, call 970-871-4205 or email tross@SteamboatToday.com