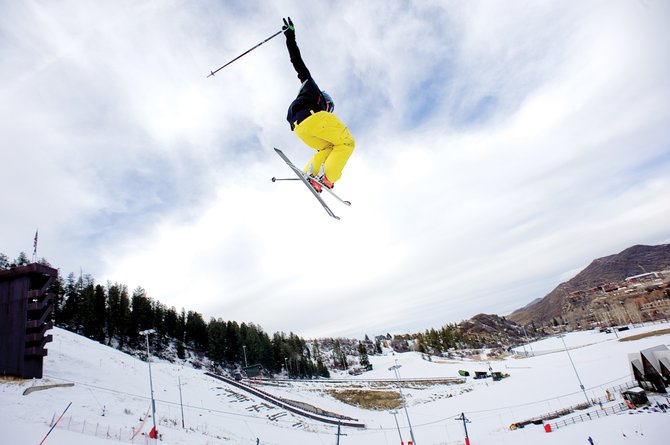 Howelsen to open Saturday with free skiing
Daylong event intended to serve as a thank you to community
Wednesday, November 30, 2011
Past Event
Saturday, December 3, 2011, 10 a.m.
Howelsen Hill, 845 Howelsen Parkway, Steamboat Springs
All ages / Free
Steamboat Springs — Howelsen Hill Ski Area's 2011-12 season will open Saturday with free Alpine and Nordic skiing for the public.
The city of Steamboat Springs, which operates the historic ski hill, had wanted to make it available to members of the community before opening day as a thank you for supporting the Howelsen Hill Centennial Campaign.
"Within the constraints we have with staffing levels, we weren't able to do that," Parks, Open Space and Recreational Services Department Supervisor Craig Robinson said. "Because we were scheduled to open on (Saturday), we thought this was a way we could provide recognition to everybody and celebrate the opening."
The Centennial Campaign has raised nearly $1.8 million of the $2.3 million goal, said Steamboat Government Programs Manager Winnie DelliQuadri, who has served as staff support for the fundraising campaign. She said that includes about $1.1 million in grants, $400,000 from the city and $300,000 in cash and pledges from the community.
Of the total raised, DelliQuadri said more than $410,000 has been spent on new lighting and snowmaking guns at Howelsen. Because of favorable snowmaking conditions, the ski area opened earlier than ever to the Steamboat Springs Winter Sports Club, allowing members to start training, Parks and Recreation Director Chris Wilson has said.
Future Centennial Campaign projects include making the existing K38 jump usable in the summer, adding a magic carpet and increasing the water capacity for snowmaking.
Robinson said that on Saturday the Poma lift will provide top-to-bottom skiing on intermediate and expert terrain. He said the magic carpet will serve beginner terrain.
For Nordic skiers, Robinson said the ball field loops will be groomed. The ski area will be open from 10 a.m. to 4 p.m.
"The conditions are among the greatest we've had at this early in the season," he said.
Saturday's free skiing event will provide savings of as much as $20, the cost of an adult ticket. After Saturday, single-day tickets are $8 for children ages 6 and younger and $15 for youths ages 7 to 18 as well as seniors 60 and older.
Howelsen is closed Mondays and open from 1 to 6 p.m. Tuesdays and Wednesdays, 3:45 to 8 p.m. Thursdays, 10 a.m. to 6 p.m. Fridays and 10 am. to 4 p.m. Saturdays and Sundays.
Season passes are on sale at the early-season rate through Dec. 31. The cost ranges from $35 for children as old as 6 to $370 for families, including two adults and all children younger than 18.
For more information about Howelsen season pass rates and hours, visit www.steamboatsprings.net.
— To reach Jack Weinstein, call 970-871-4203 or email jweinstein@SteamboatToday.com