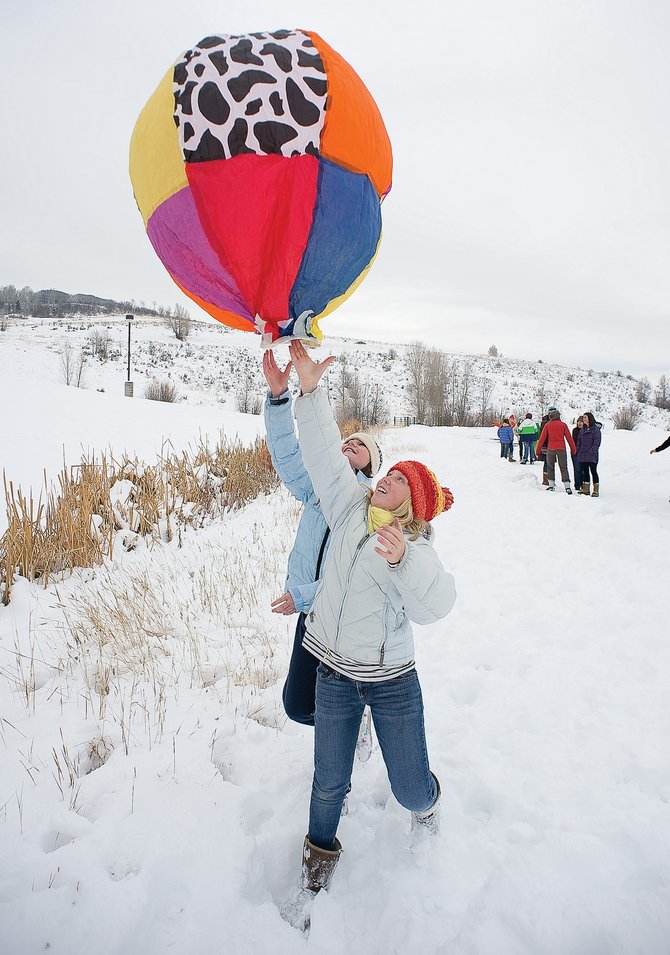 Steamboat Middle School students participate in science experiment
Monday, November 21, 2011
Photo Gallery
Steamboat Springs MIddle School hot air balloon project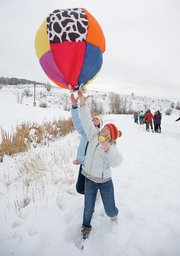 Steamboat Springs — More than 180 Steamboat Springs Middle School sixth-graders braved below freezing temperatures and light snowfall Monday morning as they launched 88 paper balloons into the cloudy sky outside of their classrooms. But for many students, the nippy 27 degrees wasn't quite cold enough.
"I wish it was colder so that our balloons would have floated higher," student Harriet Leeson said after the balloon launch event that taught the students about convection. "But it was still really fun to build them and make them float."
While many of the balloons decorated in karate, animal, hockey and Disney movie themes reached an altitude of at least 100 feet, middle school science teacher Tracy Bye said the balloons shot up in excess of 250 feet on a five-degree day last year.
"This is just a fun way to teach kids that hot air rises, and when it cools, it falls," Bye said. "It's my favorite type of learning activity because it's so hands on and they work with partners. It's more fun for kids to learn that way."
Her students spent three to four days carefully gluing together tissue paper to build their floating vessels, and on Monday they waited patiently to connect them to a spout that filled them with the heat from a charcoal grill. Then their balloons were committed to the winds, and the success of their maiden flights varied greatly.
"Mine didn't fly as high because we had too much tape holding it together," student Kylie Spradlin said.
"But it was really interesting to see how high they went and how far they didn't go, even though it was freezing cold," Kelly Petix added.
Bye, who organized the hot air balloon day with three other middle school science and math teachers, said it's a school year tradition students don't easily forget.
"If you ask kids at the high school about hot air balloon day, they smile and remember it very well," she said.
To reach Scott Franz, call 970-871-4210 or email scottfranz@SteamboatToday.com