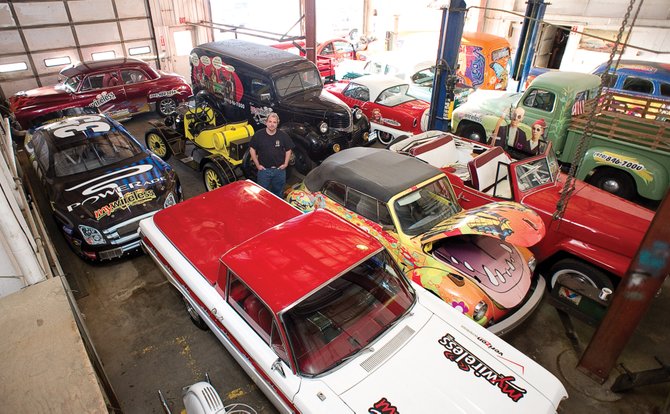 Steamboat business My Wireless sold to Las Vegas company
Wednesday, November 16, 2011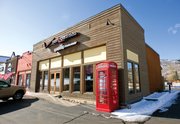 Steamboat Springs — A local business named one of the fastest-growing private companies in the U.S. the past three years and among the top 50 in Colorado in 2010 has a new owner.
My Wireless CEO and founder Andy Brown sold the company that he started in 2003 to Las Vegas-based Go Wireless. My Wireless had 28 stores, including two in Steamboat. Brown wouldn't disclose the sale price of My Wireless, which he said had nearly $30 million in revenue last year, but said it took effect Nov. 1.
"I think it's the best thing for My Wireless," he said. "I feel the cellular industry is a place where you have to have 100 stores or more to succeed here in the next few years. I felt like if I didn't take the offer, we'd be disadvantaged in another year or two."
Larry Fletcher, Go Wireless executive vice president, secretary and chief administrative officer, said in an email that the company that was founded in 1995 has 2,400 employees and owns and operates 440 Verizon Wireless locations in 27 states.
Fletcher also declined to provide details about the sale, but he said "Go Wireless will continue to provide the same excellent service that customers have come to expect from their experiences with My Wireless."
Brown said the sale was in the best interest of the company's more than 100 employees, 18 of whom work in Steamboat.
Brown said all retail employees would retain their jobs and three of his five corporate staff would be shifted to roles in his other businesses, which include a leasing company, a real estate company and Come & See Christian Books & Gifts, Brown said. He said the other two employees turned down opportunities with Go Wireless' corporate office in Las Vegas.
Brown said the employees would have better health benefits and be employed by a larger company in a better position to compete.
He credited them for My Wireless' success and recognition by Inc. Magazine's annual Inc. 5000 list of fastest-growing private companies the past three years and among the Top 50 Colorado Companies to Watch in 2010.
My Wireless is the second cellular company Brown has sold. He sold Cameron Communications, which is now Ensignal, in 2001 after starting the company that expanded to 24 retail locations.
— To reach Jack Weinstein, call 970-871-4203 or email jweinstein@SteamboatToday.com