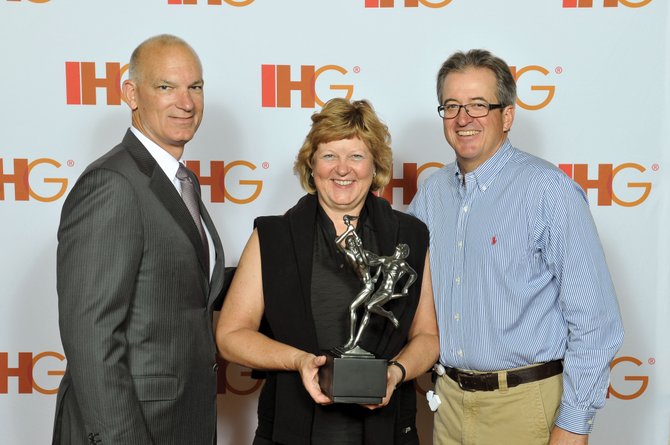 Steamboat's Holiday Inn wins award for excellence
Wednesday, November 9, 2011
The Holiday Inn of Steamboat Springs was one of the top 1 percent of InterContinental Hotels Group hotels worldwide to be recognized late last month with the TorchBearer Award. The award was given during the group's annual conference in Las Vegas.
According to a news release, the TorchBearer Award is the InterContinental Hotels Group's most prestigious honor and is earned through guest satisfaction surveys for excellence in service and comfort. The Holiday Inn of Steamboat Springs was one of only two Holiday Inns in the Rocky Mountain region to be recognized with a TorchBearer Award this year.
"As much as we enjoyed the moment on stage when getting a standing ovation from our thousands of peers, it is the team back home that won the race," hotel general manager Barbara Robinson said in the release. She credited hotel owner Scott Marr for his continued investment in the property, including last year's addition of 35 rooms and suites, and the hotel's staff for their year-round efforts.