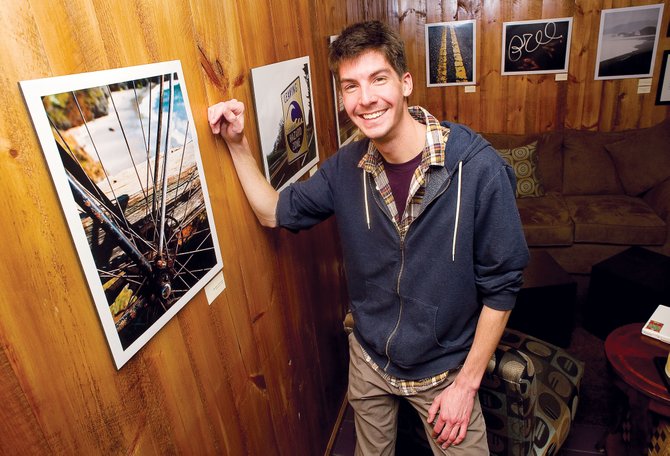 CMC student hosts art show inspired by wanderlust
Photography exhibition at Steaming Bean features photos from road trip
Past Event
Wednesday, May 4, 2011, 6 p.m. to 8 p.m.
Steaming Bean Coffee, 635 S. Lincoln Ave., Steamboat Springs
Not available / Free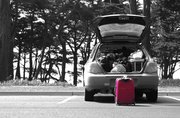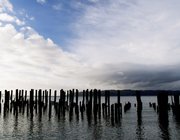 Steamboat Springs — Nick Glimenakis and Dana Thornton hardly knew each other when they set off on a 10-day road trip to the Pacific Ocean.
The two Colorado Mountain College students, both in their early 20s, wound their way up the West Coast, sleeping in their car and indulging in youthful wanderlust as Glimenakis clicked away on the shutter of his digital camera.
"The colors; everything was so vibrant, even amidst these gray skies," he said. "I learned there's so much to see. You can't limit yourself."
The resulting photographs were whittled down from 1,500 to 18 images that make up "Vagabond Girl," Glimenakis' first art show, on display at Steaming Bean Coffee Co. this month. The show serves as his final art project for his Associate Degree of Fine Arts from CMC.
An opening reception is from 6 to 8 p.m. today at the coffee shop, which Glimenakis calls his second home.
"It was a lot of work," he said about putting together his first art show after switching from an outdoor education focus to photography last year. "I'm my own worst critic. I will always find something wrong with it, but I like that strangers who are coming in for coffee will walk by and see this."
Those strangers who take a stroll around the room will pass by the deep blue waters of the Pacific, the wispy blond hair of Thornton splayed across beach scenes, and many images of the open road displaying a sense of magical abandon in a world well beyond Routt County's borders.
Glimenakis' art teacher, MB Warner, said his show turned out like more of a bachelor's degree project than one for an associate degree.
"I mean, this is not what we consider art school, and he took the entire semester very seriously and just went head-on into it," Warner said. "He should be so excited. It's such a great show.
"I just think it's a wonderful feast for the eyes as well as great story."
Glimenakis was working on a different project for his first art show, when he asked Thornton, an acquaintance, if he could travel with her as she moved from Steamboat Springs to Bellingham, Wash., for school.
He said he was captured by Thornton's inner freedom.
"She just picks up and moves, without any reservations," he said. "It's so inspiring."
What he learned from Thornton and their trip he'll take with him as he decides where to enroll for a four-year degree.
He's considering Western Washington University in Bellingham, where he took one of the most eye-catching photos in the series. At the end of the trip, he used a 30-second exposure in a dark room to write the word "Free" with a flashlight over a reclined Thornton.
Although Glimenakis was tracing the word in the air, his figure doesn't actually show up in the photo. But yet he is still there, invisible behind the glowing letters, standing over Thornton, the embodiment of free will.
The title of the piece, taken from Jack Kerouac's novel "On the Road," is "We had finally found the magic."
— To reach Nicole Inglis, call 970-871-4204 or email ninglis@SteamboatToday.com