CMC's construction blog
Visit Colorado Mountain College's blog updating the progress of the new administrative and classroom building on CMC's Alpine Campus in Steamboat Springs.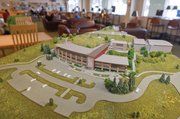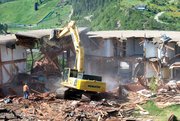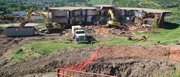 Steamboat Springs — Construction crews have begun the demolition of Monson Hall on Colorado Mountain College's Alpine Campus in downtown Steamboat Springs.
The building is being razed to make room for a new 60,000-square-foot administrative and classroom building that will use geoexchange heating and cooling technology. Monson Hall is one of three 1960s-era buildings on the college's campus that will be destroyed as part of the major construction project.
Completion of the $20 million facility is expected in July 2012, with occupation later that fall.
Monson Hall demolition