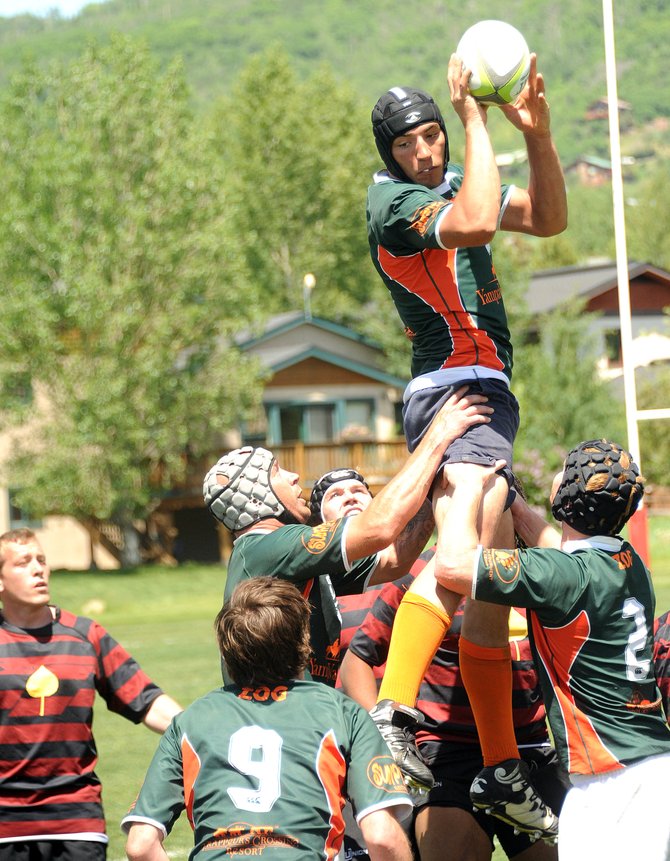 Steamboat Rugby Club falls to Aspen
Team eager for Cow Pie tourney in two weeks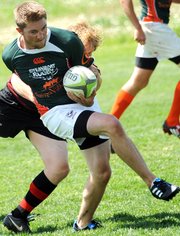 Steamboat Springs — Team captain Tim Callahan insisted that Saturday's 35-5 loss to Aspen in Steamboat Springs didn't represent anywhere near the best rugby the Steamboat team could play.
"We can play better than that," he said. "We had breakdowns that need to be ironed out in practice, and in order to do that we need more numbers to show up."
He was equally insistent in saying that what the squad will put on the field in two weeks, however, would be an entirely different brand of ball.
Steamboat was slow and clumsy Saturday, stumbling through a defensive performance that allowed Aspen to break off big run after big run, and eventually try and try. Fights broke out regularly as the afternoon game at Whistler Park wore on, but that seemed the local side's only outlet of aggression.
The team will host the Cow Pie Classic in two weeks, however, and for that, players insist things will be cleaned up and running more smoothly.
"We're going to be ready," Callahan said. "It's just going to take some work."
It wasn't all bad for Steamboat on Saturday. Callahan actually put Steamboat on top first. Jake Silverman intercepted a pass, and after being brought down, Callahan scooped up the ball and went in for five points.
That proved the high point for Steamboat, however. Aspen found great success kicking the ball outside, where it was well stocked with tough, fast athletes who consistently found big running room and long gains that set up scores.
Shoring up that defense is the first step to improving.
"We weren't where we needed to be, and we had other stupid penalties and errors that took people out of plays," Callahan said. "Our back line needs to do better."
Part of the problem, he said, is a lack of players that has plagued the team early this season. There are plenty enough to field a team, but sporadic attendance at games and practice makes for last-second switching and all-around poor play.
"It's not as dire as it looked against Aspen. Athletically we're there, but we just broke down mentally. If we could have people come out and consistently play their positions, we'd be a lot better off," he said. "The Cow Pie is our home tournament. It's the best tournament in the world. We can't afford to come out and look bad."
To reach Joel Reichenberger, call 970-871-4253 or email jreichenberger@SteamboatToday.com
— To reach Joel Reichenberger, call 970-871-4253 or email jreichenberger@SteamboatToday.com