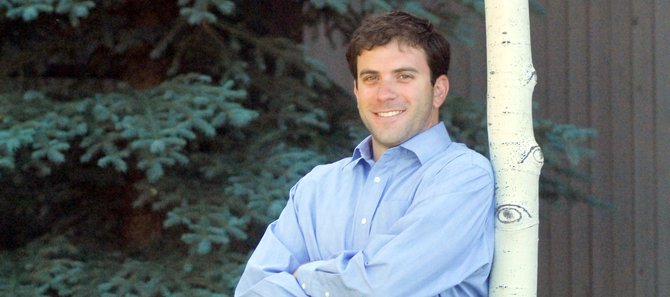 Brent Boyer: The importance of tone and word choice
Sunday's editorial was meant to encourage
Brent Boyer
Contact Editor Brent Boyer at 871-4221 or e-mail
bboyer@SteamboatToday.com
.
Steamboat Springs — Steamboat Springs City Council President Cari Hermacinski didn't mince her words Tuesday night when criticizing the Steamboat Pilot & Today's Sunday editorial.
Hermacinski told her fellow council members and the audience in Centennial Hall that the newspaper had done a major disservice to the Bike Town USA Initiative and that any suggestion that the city hasn't already been a significant leader in local cycling efforts is horribly inaccurate.
I was surprised by her anger. I wondered what had caused the misinterpretation of an editorial intended simply to urge the city to stand behind the Community Cycling Plan and, in so doing, pave the way for other entities to do the same. So I took another look at Sunday's paper and re-read the piece titled "Time for city to take lead."
It didn't take long to figure out where I went awry.
As Hermacinski pointed out in her public comments Tuesday night, the city has spent more than $2 million in the past 12 months alone on projects and other costs related to local cycling efforts. That total includes $763,000 for the city's purchase of Lyman Orton's Emerald Mountain parcel; $104,000 in annual trail maintenance; $35,000 to help Steamboat host two stages of the USA Pro Cycling Challenge Millennium Promise; $140,000 for a Yampa River Core Trail extension under the U.S. Highway 40/Mount Werner Road underpass; $21,000 for the Town Challenge Moun­­tain Bike Race Series; and $39,000 in staff time for Ride the Rockies, Tour de Steamboat, Ride 4 Yellow and USA Pro Cycling Challenge Millennium Promise event work.

I'm guessing Hermacinski wasn't the only reader who interpreted our editorial to be critical of the city's involvement in biking initiatives. This paragraph was largely to blame:
"But more than simply giving lip service to a plan that lays out how our community, without significant infrastructure improvements, can improve safety and the quality of life for residents while also establishing a sustainable and potentially lucrative economic driver for the summer and fall months, the City Council needs to take the lead in endorsing and ultimately adopting the plan. It's time to put action behind words."
Issues like this remind me of the importance of tone and word choice in the articles and editorials we publish. In the case of Sunday's piece, our Editorial Board wanted only to encourage the council to back the draft of the recently completed Community Cycling Plan that it was presented with Tuesday. We intended to encourage the council to keep its eyes on the future; instead we wrote it in a way that questioned its past actions.
The council ultimately voiced support for the Community Cycling Plan draft on Tuesday night, and they also approved additional funding for Bike Town USA programming.
I'm pleased the council looked past a poorly executed editorial and continued the momentum of an exciting community initiative.
Brent Boyer is the editor of the Steamboat Pilot & Today. He can be reached at 970-871-4221 and bboyer@SteamboatToday.com.