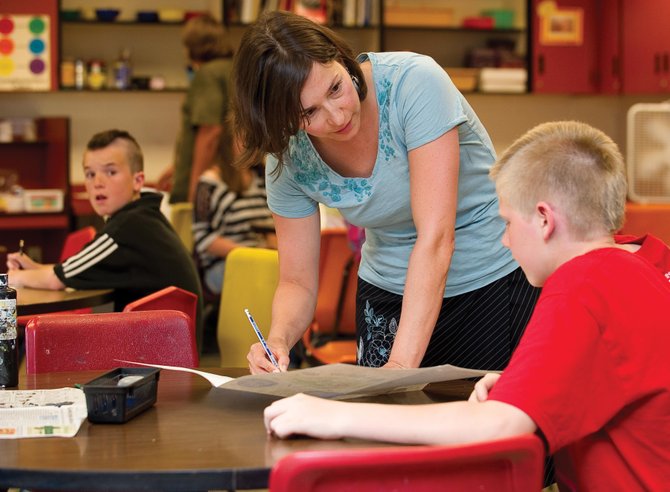 Steamboat middle school's Oddo receives honor
School district names educater as Teacher of the Year
District award winners
2011 Susanmarie Oddo
2010 Kelly Erickson
2009 Laura LeBrun
2008 Matt Tredway
2007 Ben Barbier
2006 Ginny Osbourn
2005 Margi Briggs-Casson
2004 Celia Dunham
2003 Pam Walter
2002 Brad Kindred
2001 Lucianne Myhre
2000 Martin Lamansky
1999 Kerry Kerrigan
1998 George Weber
1997 Nanette Waneka
1996 Celia Dunham
1995 Jayne Hill
1994 Tanna Brock
1993 Rosemary Pearson
1992 Kay Wagner
1991 Allyson Spear
1990 George "Bud" Romberg
1989 Ken Janson
1988 Winston Walker
1987 Sher Scheiwe
1986 Martin Lamansky
1985 Marcia Martin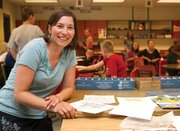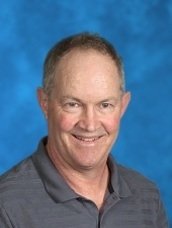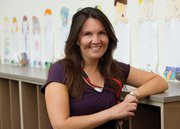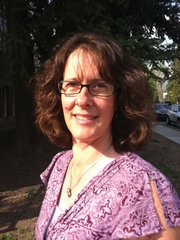 Steamboat Springs — Susanmarie Oddo isn't just another teacher. The Steamboat Springs Middle School art teacher is more like the students, seventh-grader Jenna Kramer said.
Maybe Jenna is a little biased. After all, art is her favorite subject and Oddo is her teacher for the fifth time, after she moved to the middle school after five years at Soda Creek Elementary School.
"She really knows us. Some teachers don't know us," Jenna said. "They can be old and crotchety. She could be a kid. She's fun and nice."
Oddo, who is completing her eighth year with Steamboat schools, was named the district's Teacher of the Year by a committee of Steamboat Springs School Board members, parents and faculty and staff members.
She was chosen from among four district teachers who each were nominated to represent their schools. They are: Steamboat Springs High School
science teacher Nat Cooper, Soda Creek special education teacher Kim Ryan and Strawberry Park Elementary School reading specialist Dimmye Dalton High.
Oddo said she was honored to be named Steamboat's Teacher of the Year. She now will compete against teachers from across Colorado for the state honor.
"I look at this as a chance to represent our district, our Steamboat Springs School District," she said. "I'm applying to the state knowing that I'm applying for all of us."
Oddo, a native of Queens, N.Y., said there never was a definitive moment when she decided to be a teacher. But Oddo said she became a teacher for the first time when she was 12 years old using her backyard darkroom to teach friends how to take and develop photographs.
She said it just took her a long time to return to that profession. After college, Oddo worked as a photojournalist for a newspaper before she was asked to teach a photography class and "fell in love" with teaching again.
Oddo taught for seven years in New York before moving to Steamboat with her husband, Chris Becea. She's completing her third year at the middle school.
Assistant Principal Jerry Buelter said Oddo creates an atmosphere that leads to student success.
"She creates a very nice warm climate in her room," he said. "It's very, very safe and very respectful. That's the way she handles things. We end up with kids who may struggle in another area of academics that do really, really well for her."
Oddo said her teaching style is animated and entertaining and, she hopes, empathetic and compassionate. That's how she comes across to students, seventh-grader Jake Crouch said.
"She's a great teacher," Jake said. "She teaches by example, instead of the other way. She'll show us how to do it, and she'll let us see it. With a class like this, people sometimes feel overwhelmed with it like I was when I started. She teaches well. She teaches so it's easy to understand and not hard, not confusing."
Oddo said teaching combines her favorite things, includes art and working with students. And she said it allows her to play different roles, including mentor. She bounced around her classroom Monday afternoon, answering questions, providing tips or compliments to her students. They said that's how her classes are.
"I just love what I do," she said.
2010-11 Steamboat Springs School District Teacher of the Year nominees
■ Nat Cooper
School: Steamboat Springs High School
Teaches: Science
Years with school: 15
What others said: "His work with students at various levels and with colleagues exemplifies the meaning of teacher," high school science teacher Charlie Leech wrote in a letter nominating Cooper. "He is tireless and often goes beyond the call of duty but does not boast about it. He definitely puts in the hours. Does not harm. Does not let up. His relationship with his own students, from the challenged freshman to the Ivy League-bound (Advanced Placement) student, starts at his door where he greets them warmly and humorously, quickly putting them at ease."
■ Kim Ryan
School: Soda Creek Elementary School
Teaches: Special education
Years with school: Six
What others said: "Kim's calm demeanor allows children to feel safe in our school," Principal Judy Harris wrote in a letter nominating Ryan. "Her level of compassion and professional dedication is unmatched by many in our profession. She meets the diverse educational needs of students creating and crafting alternate curriculums when necessary and embedding grade level experiences when appropriate. She sets and teaches boundaries and lets her students know that, unconditionally, she cares about and supports them."
■ Dimmye Dalton High
School: Strawberry Park Elementary School
Teaches: Reading specialist
Years with school: 12
What others said: "Dimmye is truly a life-long learner, constantly taking classes to expand her expertise," Principal Celia Dunham wrote in a letter nominating High. "She brings new and innovative ideas to our staff on a regular basis. She regularly offers trainings for other staff members and parents."
To reach Jack Weinstein, call 970-871-4203 or email jweinstein@SteamboatToday.com